ADHD Information Center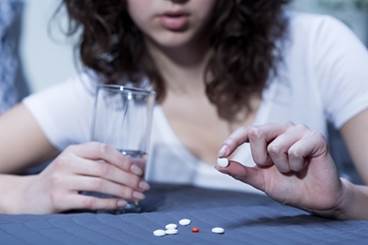 Patients diagnosed with a prior psychiatric condition have increased odds of long-term opioid receipt than patients without these conditions.
Healthday

Guidelines issued by the American Academy of Pediatrics recommend behavior therapy as the first-line therapy for preschoolers.
News

Children exposed to acetaminophen prenatally had an increased risk of multiple behavioral difficulties.
News

Antidepressant use for anxiety, panic, and ADHD has increased.
News

Rates of chronic conditions are on the rise in children, and children living in poverty have a higher risk of ADHD and asthma, compared with wealthier children.
News

The rate of misuse of prescription stimulants has risen among young adults despite the rate of prescriptions remaining the same.
News

Children in foster care are more likely to be diagnosed with ADHD and are more likely to have a comorbid disorder.
Healthday
The earlier in a pregnancy a child is born, the greater their risk for developing ADHD.
Healthday

Prescription diet pills were the most popular stimulant drug misused by females, while Adderall was the drug misused most often by males.
Healthday

The number of children diagnosed with attention-deficit/hyperactivity disorder was lowest among those without health insurance.