Allergy & Immunology Information Center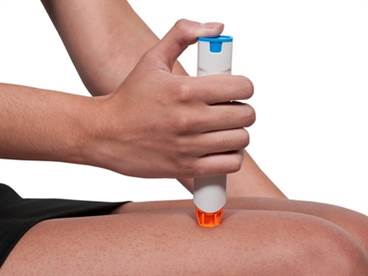 Mylan is recalling select lots of EpiPen due to a defect that might render it difficult to activate in an emergency.
News

The ACIP has released the 2017 recommended immunization schedule for adults.
News

About one-third of adults with physician-diagnosed asthma in the last 5 years may not have a current diagnosis.
News

The NIAID has issued addendum guidelines regarding the early introduction of peanut-containing foods to infants at risk for peanut allergies.
Healthday

Participants underwent patch testing for food in an effort to examine whether food additives play a role in recurrent aphthous stomatitis etiology.
Healthday

Supplementation during pregnancy was associated with reduction in risk of persistent wheezing and asthma in offspring.
Healthday
Cured meat intake levels also had an indirect effect mediated by body mass index.
News

The FDA has issued a final ruling to ban powdered surgeon's gloves, powdered patient examination gloves, and absorbable powder for lubricating a surgeon's glove.
Healthday

Exposure during infancy was associated with increased risk up to 16 years of age, especially for nonallergic disease.
News

Forty percent of people have reported receiving the flu vaccine thus far, including 37% of children.
Slideshows

Clinicians must maintain a high degree of suspicion for nonallergic rhinitis to ensure a proper diagnosis and should not rule ...