ALLERGY & IMMUNOLOGY INFORMATION CENTER
News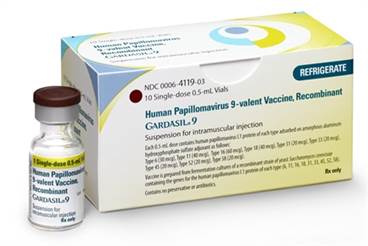 The approval of the expanded age range was based on data from a clinical trial which evaluated the efficacy of Gardasil (quadrivalent human papillomavirus recombinant vaccine) in 3253 women 27-45 years of age with a median duration of follow-up of 3.5 years post-dose 3.
14 million need to receive two doses of vaccine to reach goal of 80% vaccination by 2026.
Wide variations in influenza vaccine coverage have been noted across healthcare personnel based on occupation and worksite.
Features

With the advent of platform manufacturing technology, vaccines can be developed quickly to stop the spread of outbreaks.

NIH's National Institute of Allergy and Infectious Diseases is researching ways to develop a universal influenza vaccine against multiple strains.
Slideshows

Clinicians must maintain a high degree of suspicion for nonallergic rhinitis to ensure a proper diagnosis and should not rule ...