Allergy & Immunology Information Center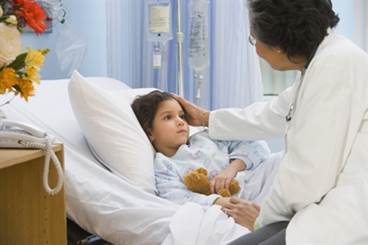 A 3-part testing process may facilitate increased use of first-line penicillin antibiotics in the pediatric emergency department.
News
A total of 101 influenza-related deaths occurred among children throughout the 2016-17 flu season.
News

The universal vaccination against hepatitis B virus infection prevented non-Hodgkin lymphoma in adolescents.
News

Vaccines given shortly after birth demonstrated a strong inhibitory response to maternal antibodies.
News
The Advisory Committee on Immunization Practices released updated guidelines to include recommendations for the 3-dose formulation of serogroup B meningococcal vaccine.
News

Cholera, an acute, diarrheal illness, is spread by drinking water or eating food that is contaminated with cholera bacteria.
Healthday

The researchers found that 2 doses of the HPV vaccine were just as protective as 3 doses.
Healthday

Mylan is recalling select lots of EpiPen due to a defect that might render it difficult to activate in an emergency.
News

The ACIP has released the 2017 recommended immunization schedule for adults.
News

About one-third of adults with physician-diagnosed asthma in the last 5 years may not have a current diagnosis.
Slideshows

Clinicians must maintain a high degree of suspicion for nonallergic rhinitis to ensure a proper diagnosis and should not rule ...