Asthma Information Center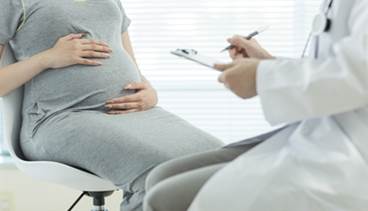 Research presented at the AAAAI Annual Meeting suggests a link between maternal vitamin E levels and childhood asthma development.
Healthday
Results showed no link between inhaled corticosteroids and risk of pharyngitis, otitis media, or sinusitis.
News

About one-third of adults with physician-diagnosed asthma in the last 5 years may not have a current diagnosis.
News

Recent advances in measuring asthma control tools have enhanced ongoing assessment and monitoring of asthma.
Healthday

Supplementation during pregnancy was associated with reduction in risk of persistent wheezing and asthma in offspring.
Healthday
Cured meat intake levels also had an indirect effect mediated by body mass index.
Healthday

Exposure during infancy was associated with increased risk up to 16 years of age, especially for nonallergic disease.
News

Strategies include source removal, source control, and asthma education.
News

Omalizumab is useful in the management of severe asthma with overlapping COPD.
Healthday

Regulatory T cells are decreased with farm exposure and increased among those with asthma.