COPD Information Center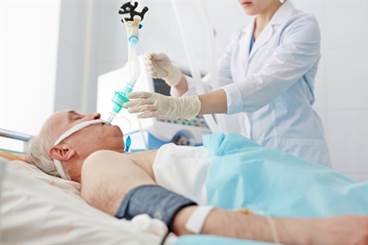 Researchers also observed no difference in 30-day mortality rates between patients in the ICU and those who received regular inpatient care in another hospital unit.
COPD Information Center
A strong inverse association between total fruit and vegetable consumption and COPD was observed in smokers but not in never-smokers.
Pulmonology Information Center

Patients receiving vitamin D for deficiency without bolus doses experienced the most benefit.
Infectious Diseases Information Center

Polyvalent pneumococcal vaccines offered protection against community-acquired pneumonia in COPD patients.
COPD Information Center

Budesonide/formoterol treatment decreased exacerbations in COPD after 3 months.
COPD Information Center

Self-estimated life expectancy rates may differ from clinician-estimated rates of survival.
COPD Information Center

Many patients with COPD report morning symptoms that are negatively associated with physical activity.
COPD Information Center

The multidisciplinary care intervention did not reduce COPD readmissions or achieve substantial savings.
COPD Information Center

The GOLD Report includes a revised definition of COPD and updates guidelines for managing exacerbations.
COPD Information Center

It is important to use the right terminology when discussing medical terms, specifically ones associated with smoke-related respiratory conditions, according to the researchers.