September 03, 2009
Bilateral pruritic papules on a woman's axillae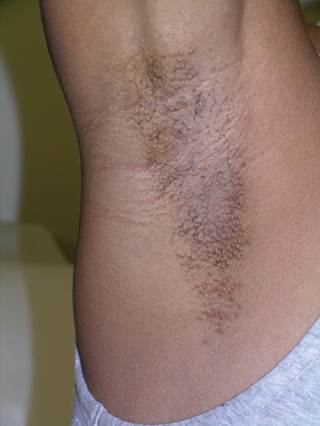 Bilateral pruritic papules on a woman's axillae
A 37-year-old African American woman presented to the dermatology clinic with numerous pruritic papules that had been present for two years on both axillae. The skin-colored papules measured 2 mm. No papules were present elsewhere on her body. She was otherwise healthy and was not taking any medications. The patient reported no family history of a similar eruption.

What is your diagnosis?
For the answer, click "NEXT"