October 02, 2009
Severe pruritic rash, fever, and malaise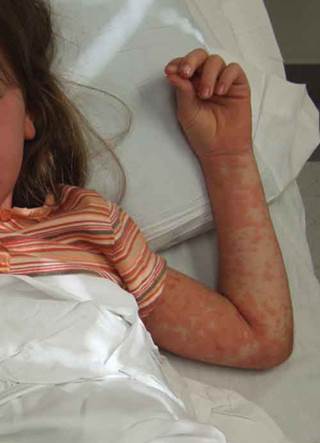 Severe pruritic rash, fever, and malaise
An 8-year-old white girl sought treatment in the emergency department for a rash that had been present for the previous four days. She complained of severe itching, fatigue, and malaise. Her past medical history included upper-extremity osteomyelitis that had been treated with vancomycin and rifampin for the past month. On examination, the patient was febrile and had confluent erythematous macules and papules on her extremities, trunk, and face with slight edema of her face. Laboratory studies revealed a WBC count of 40,000/µL, 10% of which were eosinophils, and elevated liver function tests (LFTs).
What is your diagnosis?
For the answer, click "NEXT"