Diet & Nutrition Information Center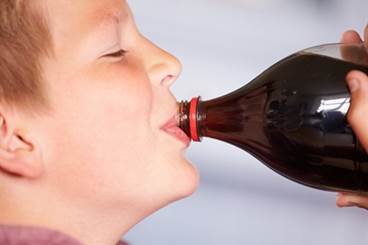 Overall, US youth consumed an average 143 kcal from sugar-sweetened beverages, with boys consuming a higher percentage of calories than girls.
News

For adults, the recommended serving size of fish is 4 ounces, while servings for children should be smaller based on their age and calorie intake.
Feature

Effective use of research-based interventions and recommendations for overweight and obese children begin with initiating a conversation with the family.
Feature

Inulin is a collective term for a large group of complex, natural carbohydrates.
News

A target intake of at least 500 mg/d is recommended to combat sight-threatening diabetic retinopathy.
Healthday

One-third of cases may be avoided if patients maintained a healthy weight and limited alcohol consumption.
News

Reductions in disease risk were observed for an intake as high as 7.5 servings of whole grains per day.
News
Consuming dietary fiber from bread, cereal, and fruit may increase the likelihood of successful aging over 10 years.
News

Fruit intake in adolescence may be associated with decreased breast cancer rates in adulthood.
Blog Post

When patients don't get enough sleep, lipid levels in their blood may make it more difficult for them resist overeating.
Slideshows

With the holiday season in full swing, clinicians and patients alike face difficulties in staying healthy and happy. Click through ...