Features
Alternative Meds Update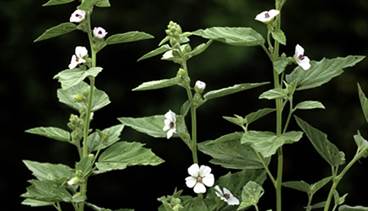 The leaves and roots of the marshmallow plant can be used as an antitussive and for sore throat relief.
Stat Consult

Learn how to identify and treat opioid abuse, withdrawal, and dependence.
Stat Consult
Learn how to diagnosis and treat acute bronchitis.
Features

Understanding the nontraditional terminology used by men who have sex with men will help form a successful patient-provider relationship.
Clinical Challenge

An older patient with type 2 diabetes expresses concern about potential peripheral neuropathy.
Features

Recognizing red flag symptoms, such as anxiety, depression, and increased substance use, is important in helping victims who are reluctant to report the assault.
Evidence-Based Medicine

Glyburide is associated with an increased risk 
of adverse neonatal 
outcomes compared to 
insulin in women with 
gestational diabetes.
Evidence-Based Medicine

Oral prednisone can improve 
functional status in patients 
with acute radiculopathy due to a herniated disk but does not improve pain.
Evidence-Based Medicine

Emergency-department initiated buprenorphine treatment may increase addiction treatment 
and decrease opioid use in patients with opioid dependence
.
Clinical Challenge

A 38-year-old man presents to an
otolaryngology clinic with itchy eyes,
periorbital swelling, and an itchy red rash on his face and arms.