Features
Alternative Meds Update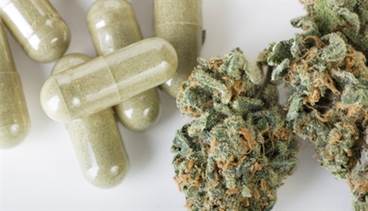 Although small studies show potential efficacy of medical marijuana in treatment of specific conditions, insufficient evidence exists for clinicians to recommend or prescribe to patients.
Evidence-Based Medicine

Study results suggest that GCS may be less accurate in predicting the extent of injury in elderly adults.
Evidence-Based Medicine

Unprovoked venous thromboembolism has been associated with the presence of occult malignancies.
Clinical Challenge

An incidental finding in an asymptomatic woman is followed by rapid deterioration of her condition.
Evidence-Based Medicine

Accurate prediction of cardiovascular disease risk is crucial for the success of preventive measures.
Stat Consult

Norovirus is the leading cause of both sporadic and epidemic gastroenteritis worldwide.
Features

Primary care clinicians should be proficient at assessing the potential for hereditary breast cancer risk in their patients.
Global Health Rounds

In Uganda, clinical officers are addressing public health needs by training to work in rural areas and treating the country's growing population.
Features

By presenting research on the safety and efficacy of the flu vaccine, clinicians can successfully promote vaccination to patients in their care.
Features

Multiple considerations come into play when choosing anticoagulant therapy for a patient with atrial fibrillation, a condition that greatly increases the risk for stroke.