Features
Evidence-Based Medicine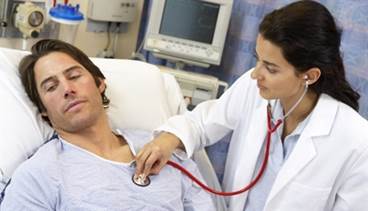 Resuming antithrombotic therapy with in patients with atrial fibrillation and a serious gastrointestinal bleed results in better overall mortality outcomes.
Evidence-Based Medicine

A recent cohort study evaluated the risk of developing Alzheimer dementia after ADT in 16,888 men with prostate cancer, 14.2% of whom were treated with ADT.
Evidence-Based Medicine

Screening for asymptomatic bacteriuria may not lead to better outcomes among pregnant women and exposes them to unnecessary antibiotics.
Alternative Meds Update

Spider web silk has been used for fabric, wound care, and is now the topic of some amazing research.
Stat Consult

Allergic rhinitis is the twelfth most common diagnosis made at family physician visits.
Alternative Meds Update

Inulin is a collective term for a large group of complex, natural carbohydrates.
Clinical Challenge

A patient came to the clinic to discuss her dizzy spells 4 years after her Roux-en-Y gastric bypass surgery.
Alternative Meds Update
The use of gold therapy as an anticancer agent appears promising, as does its more common use as a DMARD.
Alternative Meds Update

D-mannose is a simple sugar that can be used as an effective alternative to antibiotics in a number of conditions.
Stat Consult

The Lyme disease spirochete, Borrelia burgdorferi, is an obligate parasite and the most common tick-borne infection in North America and Europe.