Features
Evidence-Based Medicine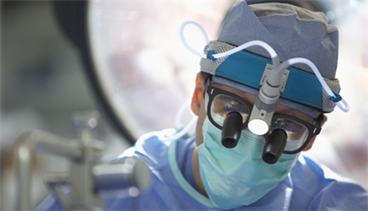 Antithrombotic therapy is consistently recommended for most patients with atrial fibrillation and until recently warfarin, a vitamin K antagonist, has been the antithrombotic of choice.
Evidence-Based Medicine

Extending the duration of DAPT may decrease the risk of stent thrombosis, but evidence on the efficacy of DAPT for greater than one year has been inconsistent.
Evidence-Based Medicine

Hand hygiene and glove use are simple measures that have been shown to reduce infections in cohort studies of preterm neonates and other pediatric populations.
Alternative Meds Update

Despite a less-than-robust efficacy profile, lysine supplementation is a safe and inexpensive remedy to try in patients with recurrent HSV outbreaks.
Evidence-Based Medicine

Misdiagnosing abuse can have tragic consequences, as children returned to abusive situations may experience additional abuse or even death.
Clinical Challenge
When creating outpatient diabetes management plan, the patient's inpatient medication regimen should be considered but not necessarily replicated.
Features

NPs and PAs must work in collaboration with oral health clinicians to effectively educate patients in the prevention of periodontal disease.
Clinical Challenge

A child presents to the emergency department with a seven-inch live 
worm in his stool.
Alternative Meds Update

Glucomannan can help treat obesity and comorbid conditions of type 2 diabetes, heart disease, and early mortality.
Clinical Challenge

A patient with type 2 diabetes for ten years experienced three recent hospitalizations and a COPD exacerbation that required an increase in maintenance steroids.
Sign Up for Free e-newsletters
March Contest