Features
Evidence-Based Medicine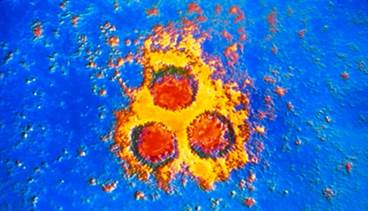 Herpes zoster, more commonly known as shingles, may occur in anyone previously infected with chicken pox, but is most common in adults 60 years and older due to an age-related decline in immunity.
Evidence-Based Medicine
Clinicians should be aware of the uncertainty regarding benefit of administering t-PA more than 3 hours after stroke onset.
Evidence-Based Medicine

Hypertensive disorders are the most common medical complications of pregnancy, affecting 5-8% of all pregnancies in the U.S.
Evidence-Based Medicine

The HPV vaccination is not associated with an increase in sexually transmitted infections in adolescent females, study results suggest. The vaccine is recommended for all children 11 to 12 years old.
Evidence-Based Medicine

Fetal macrosomia is associated with an increased risk of neonatal and maternal complications.
Evidence-Based Medicine

Recent studies show that nivolumab was associated with increased overall survival rate when compared to docetaxel in patients with advanced squamous cell non-small cell lung cancer.
Alternative Meds Update

The most common medical use for pumpkin seeds is managing benign prostatic hypertrophy.
Features

The challenge associated with assessing for anxiety disorders is that the clinical features of one disorder can closely resemble those of another.
Clinical Challenge

A patient visits her primary care physician for a two-year follow-up after a Roux-en-Y gastric bypass surgery to check for complications.
Features

Caring for a woman who is pregnant and dependent on opioids is an opportunity to make life-changing interventions for the sake of her health and the health of her unborn child.