Features
Features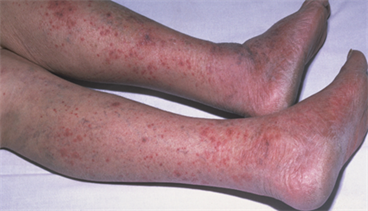 Each year clusters of meningitis cases break out in the U.S. in the fall and winter months, particularly among adolescents and young adults.
Alternative Meds Update

Xylitol is a primary sugar alcohol that can be used to help various dental problems as well as upper respiratory and ear infections.
Clinical Challenge

A patient, aged 60 years, was admitted to the hospital to undergo renal transplant therapy. He had a history of type 2 diabetes for 15 years.
Features

Anal fissures can be confused with hemorrhoids in everyday primary practice but require their own treatment protocol.
Evidence-Based Medicine

Antithrombotic therapy is consistently recommended for most patients with atrial fibrillation and until recently warfarin, a vitamin K antagonist, has been the antithrombotic of choice.
Evidence-Based Medicine

Extending the duration of DAPT may decrease the risk of stent thrombosis, but evidence on the efficacy of DAPT for greater than one year has been inconsistent.
Evidence-Based Medicine

Hand hygiene and glove use are simple measures that have been shown to reduce infections in cohort studies of preterm neonates and other pediatric populations.
Alternative Meds Update

Despite a less-than-robust efficacy profile, lysine supplementation is a safe and inexpensive remedy to try in patients with recurrent HSV outbreaks.
Evidence-Based Medicine

Misdiagnosing abuse can have tragic consequences, as children returned to abusive situations may experience additional abuse or even death.
Clinical Challenge
When creating outpatient diabetes management plan, the patient's inpatient medication regimen should be considered but not necessarily replicated.