Features
Features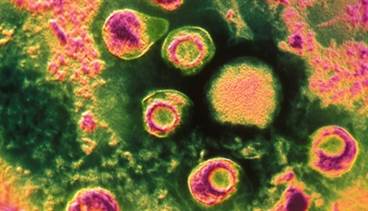 Congenital cytomegalovirus is a very common cause of birth defects, yet many primary-care providers are not well-informed about this infection.
Clinical Challenge

A patient, Ms. B., was diagnosed with type 1 diabetes three years ago.
Alternative Meds Update

Increasing biotin levels by supplement or by ingesting more biotin-rich foods may result in important benefits.
Clinical Challenge

A type 1 diabetes patient presents to an outpatient facility agitated and slurring his words. Emergency medical help was called to assist the patient.
Features

The current infectious-disease focus is on ebola and enterovirus D68, but an old foe, rubella, is once again demanding attention.
Clinical Challenge

How would you help maximize this patient's diabetes therapy, hypertension management, and reduce leg cramps?
Alternative Meds Update

Due to the limited amount of high-quality human studies, craniosacral therapy should not be suggested as a first-line treatment.
Features

Young people might not understand the health consequences of participating in stunts that help them feel like part of the crowd.
Clinical Challenge

After a patient's elective surgery was postponed due to glucose readings, an assessment of his medical profile and history were evaluated to manage his type 2 diabetes mellitus complications.
Features

A key element of the collaborative practice agreement is communication.