Features
Clinical Challenge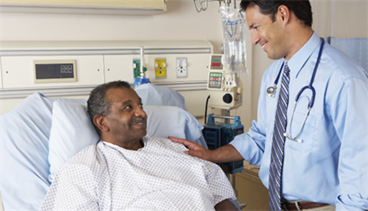 When creating outpatient diabetes management plan, the patient's inpatient medication regimen should be considered but not necessarily replicated.
Features

NPs and PAs must work in collaboration with oral health clinicians to effectively educate patients in the prevention of periodontal disease.
Clinical Challenge

A child presents to the emergency department with a seven-inch live 
worm in his stool.
Alternative Meds Update

Glucomannan can help treat obesity and comorbid conditions of type 2 diabetes, heart disease, and early mortality.
Clinical Challenge

A patient with type 2 diabetes for ten years experienced three recent hospitalizations and a COPD exacerbation that required an increase in maintenance steroids.
Features

Cognitive behavioral therapy may have long-term positive effects 
in patients with insomnia who have chronic use of hypnotic drugs.
Alternative Meds Update
The risks of bee-venom therapy outweigh the potential benefits, and clinicians should discourage patients from this therapeutic method.
Features

Clinicians might need to consider an uncommon array of causes when faced with a pediatric patient suffering from abdominal ailments.
Clinical Challenge

A patient diagnosed with type 2 diabetes, hypertension, hyperlipidemia presents to the foot clinic after one month of swelling, redness, and warmth in the left foot.
Alternative Meds Update

The efficacy of topical fluoride products is only as good as compliance with their use.