Features
Features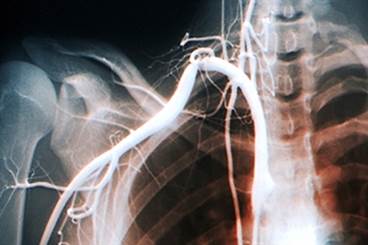 The condition has one fundamental pathophysiology but multiple distinct clinical presentations, including vascular and neurogenic.
Clinical Challenge

A 44-year-old man presents to an urgent care clinic with leg edema and shortness of breath.
Alternative Meds Update

Frankincense is one of a multitude of rediscovered botanical products being studied for use in a variety of diseases and conditions.
Features

Dysfunction of the endocrine system may lead to various neurologic manifestations, including headaches.
Clinical Challenge

A 63-year-old man with type 2 diabetes was admitted to the hospital to undergo right robotic partial nephrectomy.
Clinical Challenge

A 4-year-old girl presents to the emergency department after 3 days of worsening sore throat with a fever.
Features

Lithium has been the mainstay of treatment for decades, but several other classes of medication have recently been used with varying degrees of success.
Alternative Meds Update

Holy basil's protective mechanisms are thought to be due to the increase in antioxidant activity and alteration in gene expression.
Evidence-Based Medicine

The decreased rate of respiratory complications with betamethasone suggests antenatal steroids may improve the respiratory status in late preterm infants.
Evidence-Based Medicine

Regular proton pump inhibitor use in the elderly was associated with an increased risk of incident dementia compared with no proton pump inhibitor use, according to researchers.