GASTROENTEROLOGY INFORMATION CENTER
News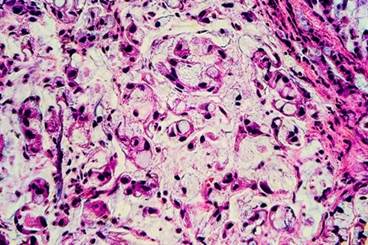 The researchers found that patients receiving adjuvant chemotherapy for gastroesophageal adenocarcinoma were younger, more likely to have advanced disease, and had shorter postoperative inpatient stays.
The association is partially mediated by levels of anxiety and depressive symptoms.
Patient-level interventions include changes to invitation, giving results or follow-up appointments, and patient navigators, and provider-level interventions include reminders or performance data.
Opinion
In older patients who complain of fever and lower abdominal pain, consider diverticulitis, especially if the patient has a previous diagnosis of diverticulosis.
Features

A 64-year-old man presents to the emergency department with abdominal pain and distention, as well as constipation of 8 days' duration.

A woman who is in generally good health presents with a visibly enlarged abdomen with left-sided dominance and increased pelvic pressure that had worsened.
Sign Up for Free e-newsletters