Gastroenterology Information Center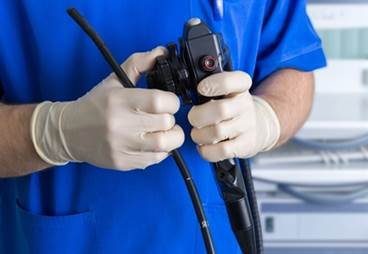 The guideline is intended to be an educational device to provide information that may assist endoscopists in providing care to patients.
News

Findings show that bacteria from mothers' breast milk and areolar skin are transferred to their infants' guts.
Healthday

The new device uses magnetic catheters to draw the upper and lower esophagus together.
News

However, duodenal integrity appears to not be affected in eosinophilic esophagitis.
Healthday

Gluten-rich food may lead to symptom onset, specifically early satiety, in patients with functional dyspepsia.
Healthday

Treatment was effective in patients under 6 years who received 50 mg/day of zinc as an initial dose.
News

Almost half of participants reported that they never received information regarding the side effects of their medication from their prescriber.
News

Avoiding gluten may result in reduced consumption of beneficial whole grains that could affect cardiovascular risk.
News

A follow-up colonoscopy more than 10 months after a positive FIT result is associated with a higher risk of colorectal cancer and more advanced disease at the time of diagnosis.
News

Increasing duration of antibiotic use at ages 20 to 39 and 40 to 59 is significantly associated with an increased risk of colorectal adenoma.
Sign Up for Free e-newsletters