Gastroenterology Information Center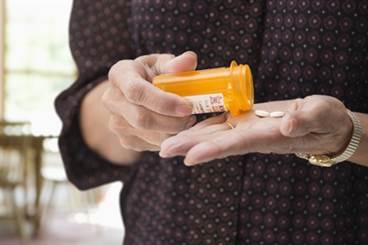 Apixaban is associated with a lower risk of gastrointestinal bleeding than rivaroxaban or dabigatran.
Feature

A woman who is in generally good health presents with a visibly enlarged abdomen with left-sided dominance and increased pelvic pressure that had worsened.
News

Celiac disease is associated with anorexia nervosa before and after a diagnosis of celiac disease.
News

The test will provide information on an individual's genetic predisposition to 10 diseases or conditions.
News

The USPSTF evaluated the benefits and harms of screening vs not screening, targeted vs universal screening, and treatment for celiac disease.
News

A meta-analysis suggests that patients who take gastric acid suppressants may have a higher risk for recurrent CDI.
Healthday

Researchers identified 5 factors that identify patients with IBD at high risk for hospitalization, emergency department visits, and high treatment charges in the next year.
News

Octogenarians with colorectal cancer have several differences in clinical and tumor characteristics, compared with younger patients with the disease.
News

Budesonide oral suspension treatment improved symptomatic, endoscopic, and histologic parameters in eosinophilic esophagitis.
News

The FDA has received 120 reports of serious cases of pancreatitis or death after the approval of Viberzi in May 2015.
Sign Up for Free e-newsletters