Heart Failure Information Center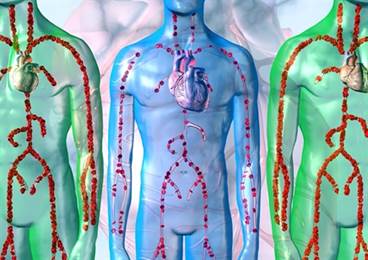 Primary care providers can help significantly reduce heart failure exacerbations and improve their patients' overall quality of life.
Healthday

There were 526.86 hospital admissions for every 100,000 people in 2002, compared with 364.66 per 100,000 in 2013.
News

Clinicians will encounter more patients at risk for CHF as the population ages and cardiovascular risk factors become more prevalent.
Healthday

Researchers also observed no difference in 30-day mortality rates between patients in the ICU and those who received regular inpatient care in another hospital unit.
Healthday

Ambulatory high-dose intravenous diuretic therapy could be cost saving compared with hospitalization for intravenous loop diuretic therapy.
News

Some individual NSAIDs may be linked to increased risk of hospital admission for heart failure.
News

The American Heart Association has published a scientific statement that outlines which medications cause or exacerbate heart failure.
News

At 16 months, 30.3% of patients either died or experienced worsening heart failure.
News
The FDA will add warnings about heart failure risk to the labels of type 2 diabetes medicines containing saxagliptin and alogliptin.
News

Patients with coronary artery disease who were previously not considered candidates for CABG may benefit from the surgery.