Hepatology Information Center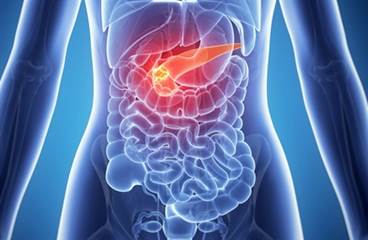 The guideline will help clinicians determine the appropriate treatment of patients with metastatic pancreatic cancer.
News

Aggressive testing, diagnosis, treatment, and prevention methods, such as needle exchange for those who inject drugs, are some of the options that the NASEM explored to target hepatitis elimination.
News

Harvoni and Sovaldi have been approved for pediatric patients with HCV genotypes.
News

Regimens for the treatment of hepatitis C that included ribavirin had more mild or moderate adverse events than those without.
News

Drug-drug interactions are common in patients taking hepatitis C virus medications, and consulting with a pharmacist can be beneficial.
News

A high BMI is associated with an increased risk for severe liver disease, and the risk is higher in those who also have type 2 diabetes mellitus.
News

Implementation of the FODMAP diet is an effective strategy to manage symptoms of IBS, including bloating and abdominal pain.
Healthday

Thirty-eight of 231 NCGS patients showed gluten-specific symptoms when completing the placebo-controlled gluten challenge.
News

The American College of Gastroenterology has released recommendations of preferred approaches for diagnosing and evaluating patients with abnormal liver test results.
News

Surgical intervention after 24.5 days of acute pancreatitis may be beneficial for reducing postoperative complications.
Hepatology Slideshows