February 05, 2015
Novel smartphone accessory helps detect HIV, syphilis infection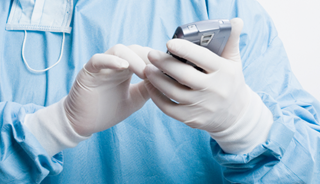 Novel smartphone accessory helps detect HIV, syphilis infection
HealthDay News -- A smartphone accessory that can detect HIV and syphilis has been developed, findings published in Science Translational Medicine suggest.
"Our work shows that a full laboratory-quality immunoassay can be run on a smartphone accessory," wrote Samuel Sia, PhD, an associate professor of biomedical engineering at Columbia University in New York City, and colleagues.
The device was tested by health-care workers in Rwanda who used it to analyze blood samples from 96 patients. The clinicians were given 30 minutes of training on the device, and 97% of the patients had a positive response to the device.
The device is small and light enough to fit into a hand, uses little power, and will cost about $34 to make, according to the researchers. The low-cost device can spot markers of the infectious diseases from a finger prick of blood in 15 minutes.
"Our dongle presents new capabilities for a broad range of users, from health-care providers to consumers," Sia said in a university press release.
"By increasing detection of syphilis infections, we might be able to reduce deaths by 10-fold. And for large-scale screening, where the dongle's high sensitivity with few false negatives is critical, we might be able to scale up HIV testing at the community level with immediate antiretroviral therapy that could nearly stop HIV transmissions and approach elimination of this devastating disease," added Sia.