HIV/AIDS Information Center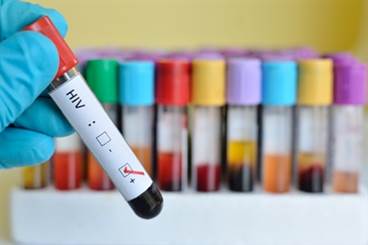 However, missed opportunities for prevention were common among infected infants and their mothers in recent years.
News

The HIV-positive population of the United Kingdom has a higher risk of death than the general population, despite availability of free treatment and care.
News

A VA center in Wisconsin is advising veterans to be screened for hepatitis and HIV after receiving care from a dentist who did not follow VA procedures.
News

The study will be the largest HIV vaccine clinical trial to take place in South Africa.
Healthday

The number of patients dying from infections has remained stable, but some disease threats have changed.
News

Antenatal ART reduces rates of early HIV transmission but may increase risk of adverse maternal and neonatal outcomes.
News

Men and women who quit smoking after entering HIV care at age 40 years gained 5.7 years and 4.6 years of life expectancy, respectively, compared with those who continued to smoke.
Healthday
HIV-infected individuals should receive the meningococcal conjugate vaccine (serogroups A, C, W, and Y).
News

The study debunks the theory that Patient Zero was responsible for the AIDS epidemic in North America.
News

Speakers at IDWeek 2016 addressed the demand for additional HIV care providers.