HIV/AIDS Information Center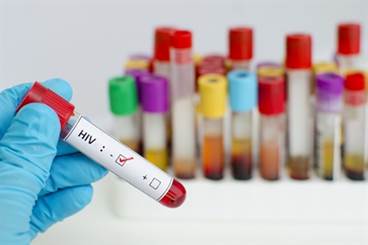 Among HIV-uninfected men aged 50 to 70, heavy popper use was associated with an increased risk of virus-associated cancer with causes linked to HPV, HHV-8, and Epstein-Barr virus.
News

Results showed that mean induction times, analyzed in 170 patients, were 12.87 days in the HIV-infected patients and 11.19 days in the HIV-uninfected patients.
News

The FDA Drug Interactions section has been updated to include revised information on concomitant use of corticosteroids with these drugs.
News

Almost half of participants reported that they never received information regarding the side effects of their medication from their prescriber.
News

A World Health Organization expert panel recommended lay health care workers be allowed to conduct HIV testing services using rapid diagnostic tests.
Healthday

However, missed opportunities for prevention were common among infected infants and their mothers in recent years.
News

The HIV-positive population of the United Kingdom has a higher risk of death than the general population, despite availability of free treatment and care.
News

A VA center in Wisconsin is advising veterans to be screened for hepatitis and HIV after receiving care from a dentist who did not follow VA procedures.
News

The study will be the largest HIV vaccine clinical trial to take place in South Africa.
Healthday

The number of patients dying from infections has remained stable, but some disease threats have changed.