HPV Information Center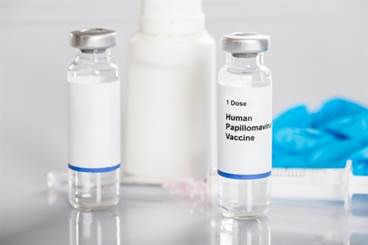 High-certainty evidence for protection in adolescent girls and young women aged 15 to 26 years
Healthday

Clinicians using communication training and fact sheets to inform adolescents about HPV, significantly increased vaccination initiation and completion rates among their patients.
Feature

The importance of male vaccination cannot be overemphasized, because the risk of male-to-female HPV transmission is significant.
Healthday

The researchers found that 2 doses of the HPV vaccine were just as protective as 3 doses.
News

Among HIV-uninfected men aged 50 to 70, heavy popper use was associated with an increased risk of virus-associated cancer with causes linked to HPV, HHV-8, and Epstein-Barr virus.
Healthday

The data suggest that the vaccine may be reducing the prevalence of those infections by as high as 100%.
Healthday

However, the HPV vaccine has the potential to reverse the epidemic and prevent thousands of cancers in the United States each year.
News

The students improved their basic knowledge of HPV and understood the benefits of the HPV vaccine.
News

Children younger than 15 may be given 2 HPV vaccine doses instead of 3, and the shots should be spaced at least 6 months apart.
News

A new HPV screening test that uses cervical cells collected for a Pap test has been approved by the FDA.