Influenza Information Center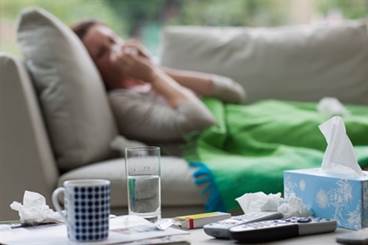 Larger cities with higher base transmission potentials have more diffuse influenza epidemics.
News

Wide variations in influenza vaccine coverage have been noted across healthcare personnel based on occupation and worksite.
News

Influenza vaccination rates decline as the clinic day progresses.
Healthday

2017 to 2018 flu strains hit the very young and elderly especially hard; poor vaccine/strain match-up.
Healthday

All children age 6 months and older, including teens, advised to undergo annual immunization.
Healthday

Expression of KLRD1 by natural killer cells before infection associated with influenza severity.
Healthday

Specimens of the rapidly evolving virus are needed to develop vaccines and treatments.
News

In general, routine annual vaccination is recommended for all patients ≥6 months of age who have no contraindications.
News

Women receiving the inactivated influenza vaccine demonstrated superior antibody response compared with those receiving the live attenuated influenza vaccine.
News

The 2017-2018 influenza season in the United States (October 1, 2017-May 19, 2018) was a high-severity season.