Influenza Information Center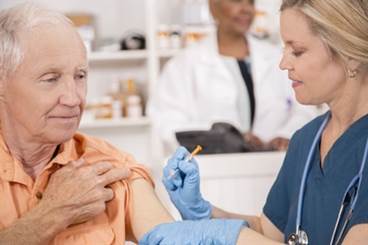 Intensive care and death were greatly prevented in patients who were annually vaccinated.
News

Men may experience a lower immune response than women, adding insight to the man flu debate.
Healthday

Inactivated and live attenuated flu vaccines can be safely administered to people with egg allergies.
News

A Minnesota-based hospital chain fires about 50 employees for refusal to receive the influenza vaccine.
News

New virus mutations make antibody binding difficult as mismatches in vaccines and viruses emerge.
News

In the 1 to 10 days after flu vaccine administration, there was no increased risk for VTE.
News
Greater positive mood significantly predicted greater antibody responses to the influenza vaccination.
News

The guidelines include a strong recommendation for annual seasonal influenza immunization for everyone 6 months and older.
Healthday

Total influenza vaccination rates among children in the 2016 to 2017 influenza season dropped 1.6% from the year before.
Healthday

Digital immunoassays and rapid nucleic acid amplification tests have higher sensitivities for detecting influenza than rapid influenza diagnostic tests.