Mood Disorders Information Center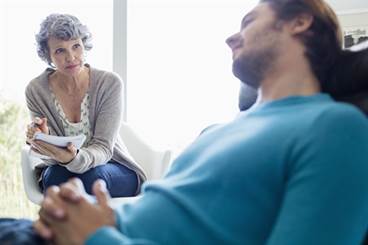 For major depressive disorder patients in remission, cognitive behavioral therapy is an effective intervention for relapse prevention at either short- or long-term follow-up.
The chances of starting treatment were doubled for patients under 44 years compared to patients older than 60.

The American Academy of Pediatrics has updated clinical practice guidelines to assist primary care clinicians in the management of adolescent depression.

Some of the most effective antidepressants included agomelatine, amitriptyline, escitalopram, and mirtazapine.

Sertraline and group cognitive behavioral therapy have similar long-term antidepressant effects in the treatment of mild to moderate depression.

Chronicity of depression is associated with increased likelihood of failure along the continuum of HIV care.

Depression less common in as family income increased and less common in non-Hispanic Asians.

Prazosin does not alleviate distressing dreams or improve sleep quality among veterans with chronic posttraumatic stress disorder

In patients undergoing TAVR or SAVR, approximately 1 in 3 had depressive symptoms at baseline and a higher risk of short-term and midterm mortality.

A significant affiliation between symptoms of anxiety and a decrease in episodic memory was reported in healthy seniors 60 years and older.