Mood Disorders Information Center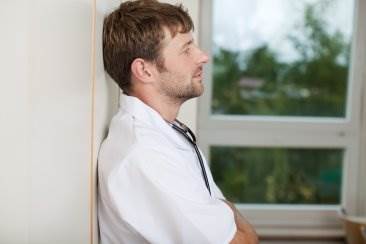 Although awareness of physician burnout has increased, the problem continues to affect medical students, residents, and practicing physicians.

Researchers sought to determine how much has changed since the Journal of Occupational Health Psychology first reported on sexual harassment two decades ago.

Heart rate variability and specific inflammatory biomarkers can differentiate major depressive disorder from depression in bipolar disorder.

Venlafaxine was superior to lithium in reducing symptoms of both bipolar II, depression, and anxiety.

A combination of psychoeducation, cognitive-based therapy, visualization, and breathing exercises may represent a tolerable and readily accepted complementary therapeutic approach for adolescent patients with chronic pain.

Youths receiving dual therapy for depression had the highest incidence of attempted suicide compared with those receiving monotherapy.

The US Food and Drug Administration has approved Abilify MyCite, which contains an ingestible sensor that records whether or not the medication was taken.

US Surgical residents have severe stress and high burnout levels during general training.

Mood, health-related QoL, and anxiety are not further improved by internet support group.

Men who identified as vegetarian had higher depression scores compared with non-vegetarians.