Nephrology Information Center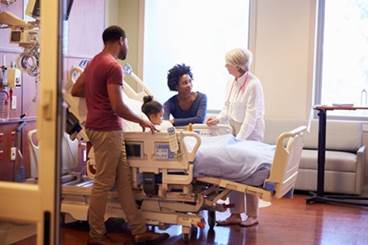 Associated with increased risk of composite end point of acute rejection, allograft failure

Much steeper decline in adjusted mean eGFR for those with diagnosed diabetes versus those without

Implementing a urinary tract infection quality improvement program resulted in a decrease in UTI diagnoses in orthopedic patients.

Patients with mild, moderate renal impairment showed improvement in renal biomarkers over one year

Findings based on one-year follow-up after a hospitalization complicated by acute kidney injury

Trained water consumption increase does not significantly reduce the decline of kidney function in individuals with chronic kidney disease.

Prophylaxis safely, effectively prevents HCV transmittance in noninfected patients receiving kidney transplants from HCV-positive donors.

Children who receive a non-kidney solid organ transplant have an increased risk for AKI in the first year after surgery and is associated with an increased risk of CKD.

A 6 variable model predicted advanced chronic kidney disease in patients with acute kidney injury.

Treating lower UTIs with diclofenac may help in optimizing antibiotic treatments.