October 14, 2014
Many insurers still don't cover long-term birth control
the Clinical Advisor take:
Long-acting birth control methods, such as intrauterine devices (IUDs) and contraceptive implants, have been recommended as 'first-choice' contraception, but full coverage of these methods remain inconsistent for all women in the United States.
Cost sharing of birth control has improved after the Affordable Care Act's (ACA's) contraception requirement was implemented in 2013, but gaps in coverage still remain, especially for patients prescribed long-acting contraception, said Michelle Andrews in an article published in MedPage Today.
"Some long-acting contraceptives such as IUDS can cost hundreds of dollars up front, putting them out of reach financially for some women unless insurance covers the cost," explained Andrews.
Although long-term contraception methods can prevent pregnancy from three months to 10 years, nearly 40% of women do not have access to free long-acting contraceptives.
"The biggest reason is probably the issue of grandfathered plans," said Adam Sonfield, of the Guttmacher Institute in New York City, to MedPage Today. "Plans that were in force in March 2010 when the health law passed and haven't changed substantially since then aren't required to provide free contraceptive coverage."
The exemption status for religious employers, which allows employers to deny covering contraception directly, may have also impacted the coverage of these rates. But, women employed through these organizations should "still receive FDA-approved contraceptives without any copayments or other types of cost sharing," noted Sonfield.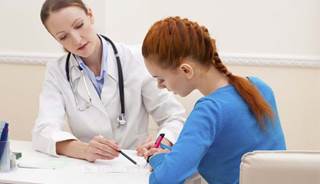 Long-term birth control methods still not covered in full by insurance
New research suggests that teenagers are more likely to choose
long-acting contraceptives
when cost is removed from the equation. And free coverage of such methods is required by the health law. But now, a study has found that free coverage of such methods too often still falls short.
The study, published in the journal Contraception by the Guttmacher Institute, found that insurance coverage of contraceptives without cost sharing has improved markedly since the Affordable Care Act's requirement became effective for most women in 2013.
But gaps in coverage remain. The Guttmacher researchers analyzed the experiences of 892 privately insured women who used prescription contraceptives between the fall of 2012, before the law's provisions took effect for most women, and the spring of 2014.
Next Article in News
2018 Upcoming Meetings
Sign Up for Free e-newsletters