October 15, 2014
Nurse not at fault for contracting Ebola
the Clinical Advisor take:
Nurses across the country expressed indignation over how administrators at Texas Health Presbyterian Hospital handled the fall-out of the botched first Ebola patient in the United States, and the emphasis that was placed on the hospital's nursing staff for the errors.
"They threw the nurses under the bus. And when they admitted that it was not the nurses' fault, there was no apology," said a nurse who oversees the emergency department at a neighboring community hospital in the Dallas-Fort Worth area to MedPage Today's Sarah Wicklan Wallan.
Discrepancies between the CDC's instructions to medical providers in the area and the agency's own actions have made some clinicians nervous. Although the agency said that standard protection measures, such as gowns, masks, gloves, and a private room, are all that is needed to protect clinicians, specialists in hazmat suits are being shown on television.
Now that a nurse who cared for the Ebola victim has been diagnosed with the virus, some have assumed the clinician violated protocols. CDC director Thomas Freidman, MD, was reported saying that the newly diagnosed nurse was most likely exposed to the virus through a procedural violation.
"The facts are not known about how the nurse in Dallas was exposed. It is incorrect to assume that the nurse failed to follow protocols," wrote the Texas Nurses Association in a press statement in response to Friedman's remarks.
The director has since clarified his statement, after the comment had been construed by some as finding fault with the nurse or the hospital staff.
"I think we are still learning how to protect ourselves against this monster as evidenced by our medical missionaries in Africa contracting it as well," said Gina Nelson, DNP, of Primary Care Nurse Practitioners in Staten Island, NY, to MedPage Today.
"We need to build on what we already know and learn from what has been ineffective as opposed to blaming the brave nurse on the front line," Nelson added.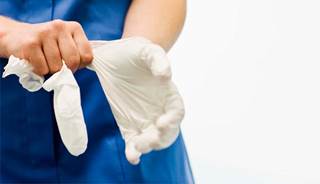 Nurse not at fault for contracting Ebola
"They threw the nurses under the bus. And when they admitted that it was not the nurses' fault, there was no apology."
That assessment of the Texas Health Presbyterian Hospital's handling of the Thomas E. Duncan case comes from a nurse who supervises the emergency department at another community hospital in the Dallas-Fort Worth metroplex.
The nurse, who spoke with MedPage Today on condition of anonymity, said she and other nurses were very familiar with the electronic health record system used at Texas Health Presbyterian since it is used by several hospitals in the region. They all knew the statement about separate workflows was false.
Next Article in News
2018 Upcoming Meetings
Sign Up for Free e-newsletters