Ob/Gyn Information Center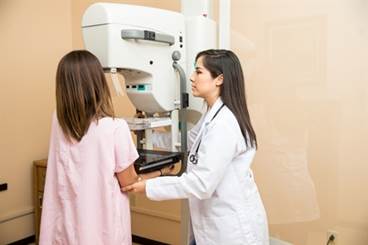 A breast cancer screening program helped improve mammography referral and screening rates in a federally qualified health center.
News
Continued antiretroviral therapy was found to be safe and beneficial in HIV-positive postpartum women with high CD4+ T cell counts.
News
About 80% of birth defects between 2005 and 2009 have an unknown etiology.
News
Gestational weight gain greater than or less than guideline recommendations is associated with an increased risk of adverse outcomes.
News
Pregnant women with a high hepatitis B viral load who receive tenofovir have a reduced risk for passing the virus to their child.
News
Drinking the equivalent of a small glass of wine or beer a day increases pre-menopausal breast cancer risk by 5% and post-menopausal breast cancer risk by 9%.
News
Use of azithromycin, clarithromycin, metronidazole, sulfonamides, tetracyclines, and quinolones was associated with an increased risk of spontaneous abortion during pregnancy.
News
Evidence supports the routine use of mind-body practices, such as yoga, meditation, relaxation techniques, and passive music therapy, to address common mental health concerns in patients with breast cancer.
News
The USPSTF recommends that pregnant women receive screening for preeclampsia with blood pressure measurements throughout pregnancy.
News
Women who took probiotics in their second trimester had lower rates of gestational diabetes.