Ob/Gyn Information Center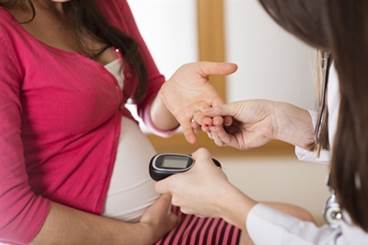 Women who took probiotics in their second trimester had lower rates of gestational diabetes.
News
Vitamin D and calcium did not result in a significantly lower risk of all-type cancer, including breast cancer, in postmenopausal women.
News
Use of oral contraceptives did not increase the risk for cancer in women and decreased the risk for colorectal, endometrial, ovarian, and lymphatic and hematopoietic cancers.
News
The Endocrine Society has released a clinical guideline for the diagnosis and treatment of functional hypothalamic amenorrhea.
News
Using measurements of vaginal fetal fibronectin levels and cervical length did not indicate spontaneous preterm birth among first-time pregnant women.
News
Reducing postpartum depression involves universal screening and appropriate referral and treatment by clinicians.
News
Risk of serious infections is similar among pregnant women with systemic inflammatory conditions using steroids, non-biologics, and TNF inhibitors.
News
The USPSTF concludes that evidence is insufficient to assess the balance of benefits and harms of performing screening pelvic examinations in asymptomatic women for the early detection and treatment of a range of gynecologic conditions.
News
ACOG recommends that carrier screening should be provided to all women who are pregnant but ideally should be provided to women as they are considering pregnancy.
News
Using transvaginal mesh and biological graft in prolapse surgery did not improve outcomes of effectiveness, quality of life, or adverse events.