May 21, 2016
Use of pregabalin in pregnancy increases risk of birth defects
This article originally appeared
here.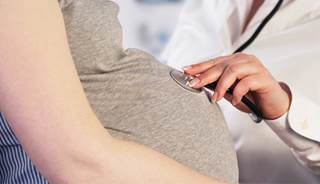 Birth defects included cardiac defects and central nervous system structural abnormalities.
HealthDay News — The widely prescribed drug pregabalin (Lyrica) may slightly increase the risk for birth defects, according to a study published online May 18 in Neurology.
The study included 164 women who took pregabalin during their first trimester of pregnancy. Researchers compared these women to a group of 656 pregnant women who didn't take the drug. Among the women taking pregabalin, 115 used it to treat neuropathic pain; 39 took it for depression, anxiety, bipolar disorder, or psychosis; 5 were taking it for epilepsy; and 1 for restless legs syndrome.
Most of the women taking pregabalin started taking it before they became pregnant but stopped taking the drug an average of 6 weeks into their pregnancy, the researchers said. Twenty-two of these women were also taking another anti-seizure drug. Birth defects linked to pregabalin included cardiac defects and structural anomalies in the central nervous system or other organs. Women taking pregabalin were 6 times more likely to have a baby with a major defect in the central nervous system than women not taking the drug.
"These results should be taken with caution," senior author Thierry Buclin, MD, from the Swiss Teratogen Information Service and the division of clinical pharmacology at the Lausanne University Hospital in Switzerland, told HealthDay. "It's a warning, but it cannot be taken as a certainty."
References
Winterfeld U, Merlob P, Rousson V, et al. Pregnancy outcome following maternal exposure to pregabalin may call for concern. Neurology. 2016; doi: 10.1212/WNL.0000000000002767
Pennell PB, Meador KJ. A common medication for neuropsychiatric illnesses may cause common problems in pregnancy. Neurology. 2016; doi: 10.1212/WNL.0000000000002780