June 01, 2015
Peanut allergy underdiagnosed in kids with asthma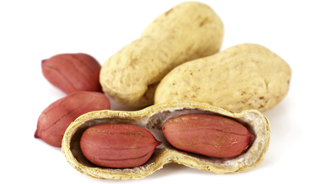 Shortness of breath, wheezing, and coughing occur in both asthma and peanut allergies.
Many children with asthma have a documented history of peanut allergy or immunoglobulin E blood test results indicating peanut sensitivity but remain unaware of their status, according to study findings presented at the American Thoracic Society 2015 conference.
"Many of the respiratory symptoms of peanut allergy can mirror those of an asthma attack, and vice versa. Examples of those symptoms include shortness of breath, wheezing and coughing," said study author Robert Cohn, MD, MBA, of Mercy Children's Hospital in Toledo, Ohio.
He and colleagues performed chart reviews for 1,517 patients in a pediatric pulmonary clinic and found that 11% (n=163) had a documented history of peanut allergy and 44% (n=665) had undergone an IgE test for peanut allergy. Among those who had the blood test performed, approximately 22% (n=148) were positive for peanut sensitivity.
Despite these findings, more than half of patients and their families were unaware of the peanut sensitivity, the researchers found.
"This study demonstrates children with asthma might benefit from a test for peanut sensitivity, especially when control of wheezing and coughing is difficult to achieve," said Cohn. "If a [clinician] is having this problem, or if a parent notices it in his or her child [with asthma], they should consider testing, even if they believe their child is not sensitive to peanuts."