Pain Management Information Center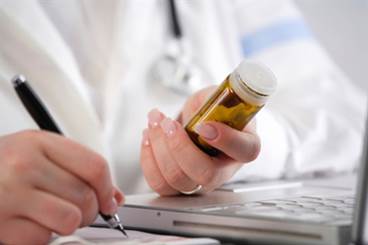 Odds of pre-op opioid use up with age 31 to 40 years, tobacco use, illicit drug use, depression.
News

American emergency medicine physicians have been taking measures to address the ongoing opioid crisis, which affects emergency departments throughout the country.
News

Radiofrequency denervation, typically used to treat lumbar and cervical zygapophyseal joint pain, has shown efficacy in treating thoracic zygapophyseal joint pain.
Healthday

Only 44 of parents would definitely go to ER if their child had headache that didn't improve with medication.
News

Consensus guidelines regarding the use of ketamine for the management of acute pain have been approved.
Healthday

Surgeon General Jerome M. Adams, M.D., M.P.H., has urged more Americans to carry naloxone, an FDA-approved medication that can be delivered via nasal mist or injection and can temporarily suspend the effects of opioid overdose.
Feature

Chronic low back pain (LBP) defined as persistent or fluctuating musculoskeletal pain of lower back and lumbar spine lasting >3 months.
News

A study assessing the impact of upscheduling of hydrocodone combined medications on APRN practices in Oklahoma revealed significant barriers to effective pain management.
News

The phase 3 SUMMIT-07 trial assessed the safety, efficacy, and tolerability of a new mu-opioid receptor agonist analgesic in adults with moderate to severe chronic lower back pain.
News

With the increasing number of patients presenting to surgery with opioid tolerance, clinicians should be familiar with their specific analgesic needs.