Pain Management Information Center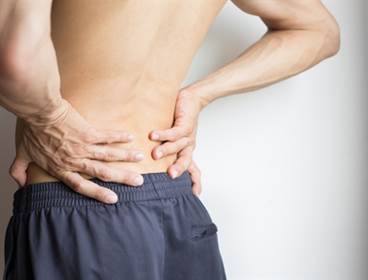 Researchers found that back pain patients are also more likely to get higher doses of opioids.
News

Ketamine may alleviate depression, pain, and adverse effects associated with opioid treatment.
Healthday

Clinicians should consider limiting pre-TKA opioid prescriptions to optimize the benefits of TKA.
News
Many PA students and practicing PAs did not feel that their PA program adequately trained them to screen for opioid abuse.
News

Oral corticosteroids could be an alternative symptomatic treatment for acute sore throat, which is a significant burden in primary care and a source of inappropriate antibiotic prescribing.
Healthday

Mindfulness-based stress reduction was associated with short-term benefits for pain intensity and physical functioning.
Healthday

Administration of acetaminophen at the recommended dosage yields serum concentrations below 10 µg/mL due to increased elimination.
Healthday

Researchers found that some surgery patients may face a higher risk of becoming dependent on opioids.
News

The recently released CDC guidelines on opioid prescribing remain a topic of debate.
News

Radiofrequency treatment is an effective option for treating refractory chronic knee, hip, and shoulder joint pain.