Pain Management Information Center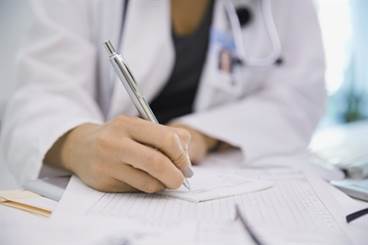 Current surgical and prescribing practices may have a hand in exacerbating the nation's burgeoning opioid epidemic.
Healthday

Gabapentinoids may be overprescribed, in part as a response to the opioid epidemic.
News

The FDA commissioned the report to provide an update on current evidence on research, care, and education in the pain field, and to identify actionable measures for the FDA to more adequately address the ongoing opioid epidemic.
News

However, the number of opioids prescribed decreased between 2010 and 2015.
News
Among the nearly 40 million Americans who have a mental health condition, about 19% use prescription opioids.
Healthday

Researchers found that back pain patients are also more likely to get higher doses of opioids.
News

Ketamine may alleviate depression, pain, and adverse effects associated with opioid treatment.
Healthday

Clinicians should consider limiting pre-TKA opioid prescriptions to optimize the benefits of TKA.
News
Many PA students and practicing PAs did not feel that their PA program adequately trained them to screen for opioid abuse.
News

Oral corticosteroids could be an alternative symptomatic treatment for acute sore throat, which is a significant burden in primary care and a source of inappropriate antibiotic prescribing.