Pain Management Information Center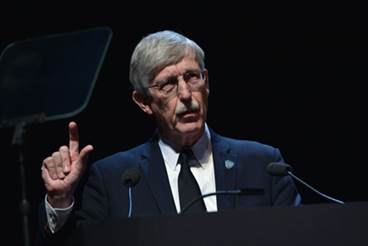 National Institutes of Health Director, Francis Collins, MD, PhD, announced on April 4, 2018 the launch of the Helping to End Addiction Long-Term Initiative.
Healthday

Findings based on two-year follow-up of a large, community-dwelling cohort in Malaysia
News

Group cognitive behavioral therapy and pain education may be more effective than usual care for improving pain and physical function in patients presenting with chronic pain at low-income clinics.
News

Tai chi interventions may be more effective at treating fibromyalgia than aerobic exercise.
News

FDA has called on social media companies and internet service providers to take a proactive approach in curbing online selling of opioids through their platforms.
Healthday

Individuals with gluten neuropathy experienced less peripheral neuropathic pain when adhering to strict gluten-free diets.
News

Transcutaneous electrical nerve stimulation may be ineffective in treating, relieving lower back pain when compared with other nerve stimulation therapies.
Two Minute Medicine
Both modified cognitive behavioral therapy and pain education interventions were associated with improved pain in patients with disadvantaged backgrounds.
Feature

Intravenous, patch lidocaine might be effective in treating, preventing chronic pain.
Healthday

Nearly all of kratom's major compounds bind to opioid receptors in the human brain, and 2 of the top 5 most prevalent compounds activate those receptors, FDA Commissioner Scott Gottlieb said in a statement. In addition, there have been 44 reported deaths associated with the use of kratom, often in combination with other substances, Gottlieb said.