Pain Management Information Center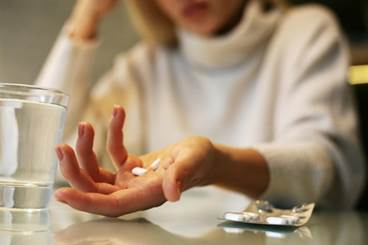 Clinicians are in the unique position to educate and counsel middle-aged adults about their opioid use and influence strategies needed to provide effective pain control.
Blog Post
It can be difficult to care for complex patients when they need services that do not exist.
Healthday

A 1% paracervical nerve block may be useful for reducing patient-reported pain during IUD insertion.
Feature
Co-prescribing naloxone and opioids in primary care is recommended for patients who have a high risk for opioid overdose.
Healthday

Researchers found that cannabis may alleviate neuropathic pain, but is not associated with benefit for adults with PTSD.
Blog Post

Current surgical and prescribing practices may have a hand in exacerbating the nation's burgeoning opioid epidemic.
Healthday

Gabapentinoids may be overprescribed, in part as a response to the opioid epidemic.
News

The FDA commissioned the report to provide an update on current evidence on research, care, and education in the pain field, and to identify actionable measures for the FDA to more adequately address the ongoing opioid epidemic.
News

However, the number of opioids prescribed decreased between 2010 and 2015.
News
Among the nearly 40 million Americans who have a mental health condition, about 19% use prescription opioids.