Psoriasis Information Center
News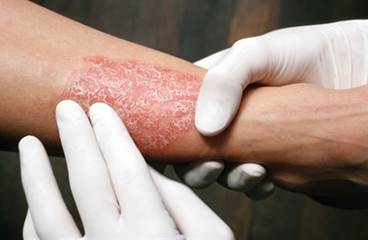 The final analysis set comprised biologic-naïve individuals — individuals who had filled an initial prescription for etanercept, infliximab, adalimumab, or ustekinumab after 2 years without using any biologic agent during the study period.
Some of the comorbidities include increased lipid levels, hypertension, and diabetes.
Medication-related adverse events occur more frequently with methotrexate in children with moderate to severe psoriasis.
Features

A number of therapeutic options exist for patients with psoriasis, including phototherapy and systemic and biologic agents.

The dermatitis patient can be extremely complex in their presentation, as well as have multiple dermatoses complicating the diagnosis.
Psoriasis Case Studies