Type 1 Diabetes Information Center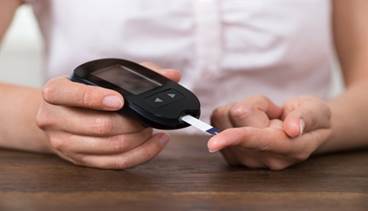 The FDA approves an "artifical pancreas" for patients over 14 years of age.
News

Pediatric patients with type 1 diabetes often have low levels of vitamin D.
News

The ADA has published the 2016 Standards of Medical Care in Diabetes that outline the best practices for diabetes care and management.
Healthday

Intranasal glucagon is noninferior to intramuscular glucagon in adults with type 1 diabetes.
Feature

While undergoing physical therapy after a stroke, a patient with type 1 diabetes has a hypoglycemia-related stroke.
Healthday

Research shows that adding metformin to insulin therapy will not boost glycemic control in overweight teens with type 1 diabetes.
Healthday

For people with type 1 diabetes, using insulin pump therapy lowers mortality from all causes.
Healthday

After adjustment for age and sex, standardized mortality ratios (SMRs) were higher in type 1 and type 2 diabetes for all outcomes.
Feature

The patient, aged 69 years, had a 43-year history of type 1 diabetes and was scheduled to undergo a chest wall resection.
News

Clinicians should educate families about insulin omission as a weight-reduction strategy in adolescent girls with type 1 diabetes.