Type 1 Diabetes Information Center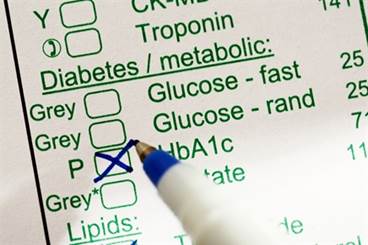 Day-and-night hybrid closed-loop insulin delivery improves glucose control compared with sensor-augmented pump therapy.
News

Repeated exposure to high levels of HbA1c was associated with increased risk for dementia in a cohort of patients age ≥50 with type 1 diabetes.
News

WHO has developed guidelines for selecting therapy for treatment intensification in type 2 diabetes and on the use of insulin in type 1 and 2 diabetes in resource-poor settings.
News

Researchers found that patients with T1DM and poor glycemic control were more frequently diagnosed with infections.
Healthday

Excess risk differed by up to 5 times across different diagnosis age groups.
News

The PedsQL 3.2 can assist in identify new and existing therapeutic interventions for individuals with different diabetes-specific health-related quality of life profiles.
News

It is critical for us to remember that children are not little adults. Pediatric-onset diabetes is different from adult-onset diabetes due to its distinct epidemiology, pathophysiology, developmental considerations, and response to therapy.
News

The new Flash Glucose Monitoring System enables patients to wear the sensor for up to 14 days compared with the existing FreeStyle Libre System that was approved for 10-day wear.
News
In children with type 1 diabetes, the Omnipod hybrid closed-loop personal model system was safe and performed well.
Healthday

Systemic shift in glucose metabolism from oxidative phosphorylation to aerobic glycolysis.