Type 2 Diabetes Information Center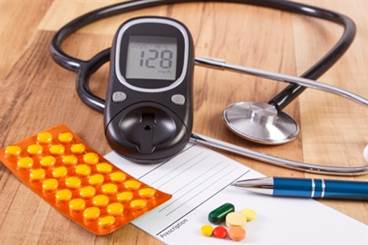 The ACP has updated the 2012 guideline to provide clinical recommendations of oral pharmacologic treatment of type 2 diabetes.
Healthday

Women may have a higher risk of type 2 diabetes with low levels of sex hormone-binding globulin and high levels of total estradiol.
News
Intensification of therapy within 6 months of metformin monotherapy failure resulted in rapid attainment of A1c goals.
News

A target intake of at least 500 mg/d is recommended to combat sight-threatening diabetic retinopathy.
News

Canagliflozin 100 mg or 300 mg slowed kidney decline compared with glimepiride.
Healthday

The once-daily injection works to improve glycemic control.
Feature
A patient with type 2 diabetes is undergoing dialysis and needs to control his HbA1c levels while fasting during Ramadan.
News

A panel of experts has recommended that metabolic surgery be included as a treatment option for patients with type 2 diabetes and obesity.
News

Compared with other drugs for type 2 diabetes, metformin is superior for reducing the risk of cardiovascular mortality.
News
The FDA will add warnings about heart failure risk to the labels of type 2 diabetes medicines containing saxagliptin and alogliptin.