Type 2 Diabetes Information Center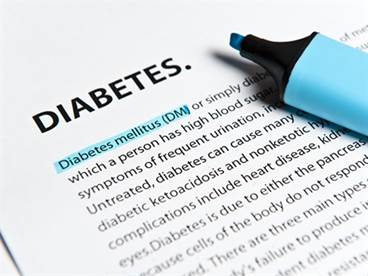 The CDC conducted a study to estimate the prevalence of diagnosed diabetes among adults in 2016 by primary type.
Feature

A 68-year-old patient with type 2 diabetes presents to a urologist to evaluate funguria, and a CT scan showed right hydroureteronephrosis.
News

Patients with type 2 diabetes have a greater risk for developing inflammatory bowel disease when using dipeptidyl peptidase-4 inhibitors.
Opinion

ACP responds to criticism from the ADA, the Endocrine Society, the AACE, and the AADE of guidance that clinicians should aim to achieve an HbA1c level between 7% and 8% in most people with type 2 diabetes.
Video

A high fiber diet promotes gut bacteria that helps blood glucose control in patients with type 2 diabetes.
News

The American College of Physicians has developed recommendation statements to guide clinicians in selecting targets for pharmacologic treatment of type 2 diabetes.
Healthday

The incidence of ovarian cancer was not related to metformin or statin usage among women with type 2 diabetes.
News

Women with gestational diabetes have a greater risk of developing T2D and cardiovascular events than women who were not previously diagnosed with the disease.
Video

With the help of a doctor and a weight loss plan, new research suggests type 2 diabetes can be reversed in less than a year.
News
The FDA has approved semaglutide injection as an adjunct to diet and exercise to improve glycemic control in adults with type 2 diabetes mellitus.