Type 2 Diabetes Information Center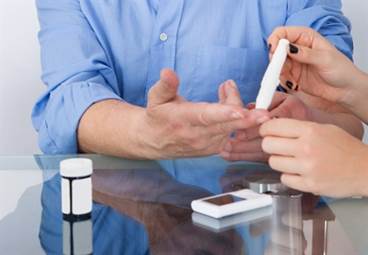 A 63-year-old man with type 2 diabetes was admitted to the hospital to undergo right robotic partial nephrectomy.
Healthday

Researchers observed a reduced risk of all-cause mortality and CVD with dapagliflozin and a lower risk of mortality with dipeptidyl-peptidase-4 inhibitors.
Opinion

Pharmacotherapy and combination therapy may be a better alternative to the ACP's diabetes treatment guidelines.
News

Fasting glucose is specific but not sensitive, and HbA1c is neither sensitive nor specific.
Healthday
Men with diabetes, but not women, had excess mortality risk associated with depression and anxiety.
News

The ACP has updated the 2012 guideline to provide clinical recommendations of oral pharmacologic treatment of type 2 diabetes.
Healthday

Women may have a higher risk of type 2 diabetes with low levels of sex hormone-binding globulin and high levels of total estradiol.
News
Intensification of therapy within 6 months of metformin monotherapy failure resulted in rapid attainment of A1c goals.
News

A target intake of at least 500 mg/d is recommended to combat sight-threatening diabetic retinopathy.
News

Canagliflozin 100 mg or 300 mg slowed kidney decline compared with glimepiride.