Type 2 Diabetes Information Center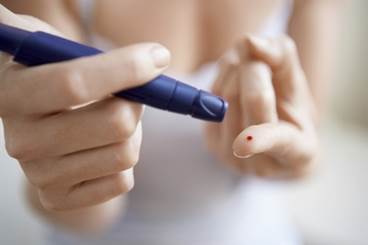 Women who experienced early menopause were 2.4 times more likely to develop diabetes.
News

Adulthood weight gain is associated with an increased risk of major chronic diseases and mortality.
News
The annual screening could decrease negative health outcomes and may be a cost-effective way to reduce complications.
News

Degludec is noninferior to glargine regarding the incidence of major cardiovascular events among patients with type 2 diabetes.
News

Compared with current use of metformin + sulfonylurea, the use of thiazolidinediones + metformin was associated with an increased risk of community-acquired pneumonia.
News

Adolescents with type 2 diabetes decreased HbA1c levels after using insulin pump therapy for a 3-month period.
News

A high BMI is associated with an increased risk for severe liver disease, and the risk is higher in those who also have type 2 diabetes mellitus.
News

The Stepping Up model of care produced a clinically and significantly significant improvement in HbA1c among adults with type 2 diabetes managed in primary care.
News

Suboptimal intake of 10 specific dietary factors is associated with a substantial proportion of deaths due to heart disease, stroke, or type 2 diabetes.
Healthday

Vildagliptin lowers blood pressure and elevates heart rate, while metformin increases heart rate with no effect on blood pressure.