Vaccine Information Center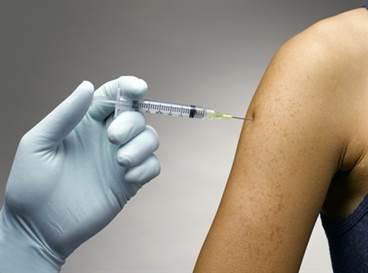 Researchers found that in a cohort of pregnant women, receipt of influenza vaccine the previous year predicts higher baseline antibody titers and decreased peak antibody responses against all influenza strains.
News

Nearly 1 in 10 infants did not receive any vaccinations in 2016, according to the World Health Organization.
News

Most measles cases in the United States are the result of international travel.
News

About half of patients accepted influenza vaccination for their child if the clinician used a presumptive vs participatory initiation format.
Blog Post

Improving influenza vaccination rates will require a much greater commitment to preventative public health to change public perception of the importance and efficacy of flu vaccination.
Healthday

The investigators found that after 32 weeks, HIV remained suppressed in 91% percent of those taking the drugs orally, 94% of those receiving monthly injections, and 95% of patients receiving injections every two months.
News
A total of 101 influenza-related deaths occurred among children throughout the 2016-17 flu season.
News

The universal vaccination against hepatitis B virus infection prevented non-Hodgkin lymphoma in adolescents.
News

Vaccines given shortly after birth demonstrated a strong inhibitory response to maternal antibodies.
News
The Advisory Committee on Immunization Practices released updated guidelines to include recommendations for the 3-dose formulation of serogroup B meningococcal vaccine.