Vaccine Information Center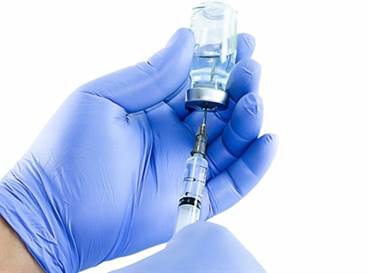 Cholera, an acute, diarrheal illness, is spread by drinking water or eating food that is contaminated with cholera bacteria.
Healthday

The researchers found that 2 doses of the HPV vaccine were just as protective as 3 doses.
News

The ACIP has released the 2017 recommended immunization schedule for adults.
News

Forty percent of people have reported receiving the flu vaccine thus far, including 37% of children.
Feature

A child deals with the consequences of a lesser vaccine, because a medical practice did not update its immunization policies.
News

Children younger than 15 may be given 2 HPV vaccine doses instead of 3, and the shots should be spaced at least 6 months apart.
News

The AAP has released a report to help clinicians address the concerns of parents who are hesitant about their children's vaccination.
Healthday

A third dose of the MMR vaccine should be administered in cases of a mumps outbreak.
News

Children who receive the influenza vaccine at the same time as PCV or a DTaP-containing vaccine have an increased risk for febrile seizure.
News

Natural viral mutations ensure that the seasonal flu vaccine must be updated on a yearly basis.