March 14, 2013
ADHD drugs should not be prescribed to improve childrens' memory
This article originally appeared
here.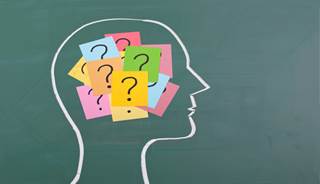 ADHD drugs should not be prescribed to improve childrens' memory
(HealthDay News) -- Prescribing neuroenhancing drugs, such as those used to treat attention-deficit/hyperactivity disorder, to healthy children and teens to improve memory or cognitive function is unjustified and inadvisable, according to position paper published online March 13 in Neurology.
William D. Graf, M.D., of Yale University in New Haven, Conn., and colleagues, on behalf of the American Academy of Neurology, Child Neurology Society, and American Neurological Association, released a position paper on the ethical, legal, and neurodevelopmental implications of prescribing neuroenhancing drugs to boost memory or cognitive function in healthy teens and children.
The position paper outlines the responsibility of physicians caring for children to prevent misuse of these medications and help children avoid neurodevelopmental issues related to developing personal authenticity, decision-making capacities, and autonomy. It stresses the importance of protecting the doctor-child-parent relationship as well as protecting children from coercion.
"Doctors caring for children and teens have a professional obligation to always protect the best interests of the child, to protect vulnerable populations, and prevent the misuse of medication. The practice of prescribing these drugs, called neuroenhancements, for healthy students is not justifiable," Graf said in a statement. "The physician should talk to the child about the request, as it may reflect other medical, social, or psychological motivations such as anxiety, depression, or insomnia. There are alternatives to neuroenhancements available, including maintaining good sleep, nutrition, study habits, and exercise regimens."