May 29, 2014
Is texting with patients okay?
Information sent by text message should be included in medical records and undergo privacy and security checks.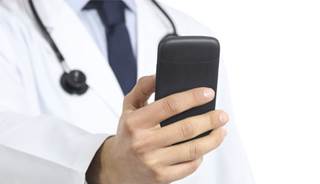 Is text messaging with patients okay?
HealthDay News – The legal issues surrounding healthcare practitioners engaging in text message communications with patients needs to be considered, according to an article in Medical Economics.
"Many physicians who text message do not take into account that the information they send and receive should probably be included in their medical records," wrote Barry B. Cepelewicz, MD, JD, "nor do they consider the possibility that the protected health information in their text messages is not being accorded the necessary privacy and security protection."
The Joint Commission has ruled that it is not acceptable for health-care practitioners to text orders for patients to any heath-care setting, because of security risks. Although the Joint Commission only addresses text messaging in regards to patient orders, Cepelwicz urges further discussion of policies, especially for those practicing in a primary-care setting.
Only non-urgent information should be included in text messaging
Verification of who received the message (i.e., an authentication process)
Devices used for text messaging are password protected and encrypted
Text messages that relate to patient treatment are incorporated into the medical record and then deleted from the mobile device
Devices are "registered" and in the event the device is lost or stolen, the practice is immediately notified
Practice informs its patients about its text messaging practices and obtain their consent, or lack of consent, which should be included in each patient's medical record.
"Text messaging is a very useful tool and one that your patients may increasingly expect you to use," concluded Cepelewicz. "If you choose to do so, you must consider the various risks and take appropriate measures to address them."