October 02, 2013
Many worry ACA will reduce quality of care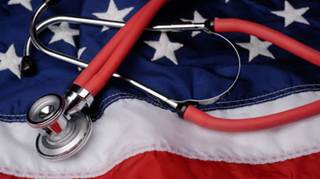 Many with private insurance dissatisfied with coverage
HealthDay News -- Despite recognizing the benefits of the Affordable Care Act, the majority who participated in a survey involving 200 U.S. healthcare providers expressed concerns about negative outcomes.
Almost three-quarters of respondents (74%) felt there would be positive benefits once the ACA was fully enacted, including increased access to some level of coverage (57%), increased preventive care services (36%), lower hospital bills (21%) and health care spending for taxpayers (19%).
However, 93% of respondents felt there could be negative consequences from the law, with 56% opposing most, if not all, of the proposals in the law.
Negative consequences expected included decreases in the quality of health insurance policies (53%) and the quality of care (51%), concern that the law is overly complicated (49%), and concerns that insurance exchanges will be poorly managed (42%).
"The administrative complexity of our health care system raises costs for health care providers and hampers their ability to provide excellent care to their patients," Amit Duvedi, vice president of business strategy at Coupa Software, the company that conducted the survey, said in a statement. "Implementing the ACA will force providers to do more with less as new enrollees sign up for coverage."