November 22, 2014
Mentally challenging jobs preserve cognitive skills in later life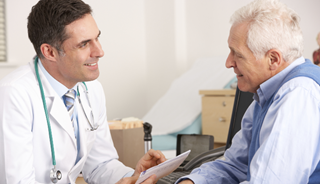 Better cognitive outcomes were found in seniors who had complex jobs
HealthDay News-- Intellectually challenging job tasks may aid in preserving thinking skills and memory as workers age, results of a study published in Neurology indicate.
"There is a growing body of research suggesting that more stimulating lifestyles, including more complex work environments, are associated with better cognitive outcomes in later life," wrote Alan Gow, PhD, of Heriot-Watt University in Edinburgh, United Kingdom, and colleagues.
To examine associations between lifetime occupation and cognitive performance in later life, the investigators analyzed various levels of job complexity using the Dictionary of Occupational Titles.
Jobs scoring highly for the complexity of work with people, for example, were lawyer, social worker, surgeon, and probation officer. Jobs scoring lower for complexity of work with people were factory worker, bookbinder, painter, and carpet layer.
IQ scores were compared in 1,066 Scottish people aged 70 years with their memory and reasoning scores. Those who had mentally stimulating jobs appeared to retain sharper thinking even years after retirement, noted the scientists.
"The evidence in favor of the differential preservation of cognitive abilities has been examined in the context of accounting for the likelihood of persevered differentiation, a major issue in the search for determinants of cognitive aging," concluded the researchers.