October 06, 2015
More evidence shows association between psoriasis, depression
This article originally appeared
here.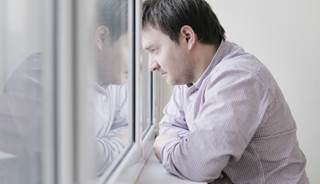 Study results found an association between psoriasis and major depression.
HealthDay News — Regardless of severity, patients with psoriasis face an elevated risk for depression, new research suggests. The findings were published online in JAMA Dermatology.
Roger Ho, MD, MPH, an assistant professor in the department of dermatology at New York University School of Medicine in New York City, and colleagues reviewed data on 12,382 men and women collected between 2009 and 2012 by the U.S. National Health and Nutrition Examination Survey. Participants were aged 18 and up, and all answered detailed questions regarding any history of psoriasis. Any recent history of depression was also noted.
After identifying psoriasis among nearly 3% of respondents and major depression among nearly 8%, the team found that almost 17% of psoriasis patients also had depression. Although unable to determine which came first, the research team concluded that having psoriasis was significantly associated with also having major depression. And the researchers also observed that depressed psoriasis patients were more likely to be functionally impaired than depressed individuals without psoriasis.
However, Ho stressed the researchers can "only describe this as an association, not a direct causal effect." But the researchers found that the link held up even after accounting for gender, age, and race, as well as lifestyle factors such as exercise, smoking and alcohol use, and obesity. "I think further studies are necessary to definitively investigate recognizable risk factors that might predispose a psoriasis patient to depression," Ho told HealthDay.
Reference