November 06, 2014
Nearly 140M Americans need weight-loss treatment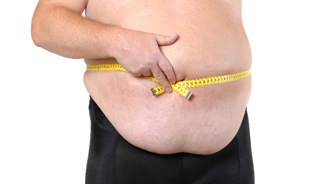 Nearly-140M-Americans-need-weight-loss-treatment-1114
HealthDay News -- Weight loss treatment is recommended for 140 million adults in the United States, based on the 2013 guidelines for primary-care providers on weight management, findings presented at ObesityWeek 2014, the annual meeting of The Obesity Society, held from Nov. 2 to 7 in Boston indicate.
"The huge number of Americans recommended for weight loss therapy according to the United States 2013 guidelines combined with sweeping transformations in health care legislated by the 2014 Affordable Care Act may cause radical changes in obesity management in primary-care settings," explained June Stevens, PhD, of the University of North Carolina at Chapel Hill, and colleagues.
To estimate the proportion of adults in the United States recommended for weight loss treatment, the investigators used data from the 2007 to 2012 National Health and Nutrition Examination Survey.
The researchers found that, according to the guidelines, 140 million American adults were recommended for behavioral weight-loss treatment. Adjunctive pharmacotherapy could be considered for up to 116 million of these individuals, and bariatric surgery could be considered for 32.0 million of those recommended for both behavioral treatment and pharmacotherapy.
The new guidelines recommended treatment for a larger proportion of those overweight, with only one risk factor, or having a large waist circumference, compared with the 1998 guidelines.