December 26, 2014
New standards of care for diabetes released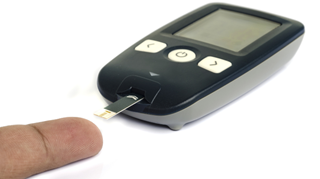 New standards of care for diabetes released
HeathDay News -- New standards of care have been released by the American Diabetes Association (ADA) and have been published in Diabetes Care.
After reviewing the Standards of Medical Care in Diabetes for 2015, researchers from the ADA focused revisions on clinical practice recommendations.
All individuals, including those diabetes, should be encouraged to limit the amount of sedentary time by breaking up extended amounts of time (more than 90 minutes) spent sitting.
Premeal blood glucose targets were revised to reflect new data. With respect to cardiovascular disease and risk management, the recommended goal for diastolic blood pressure was changed from 80 to 90 mm Hg for most patients with diabetes and hypertension.
Recommendations for statin treatment and lipid monitoring were changed; initiation of treatment and initial statin dose are now recommended primarily based on risk status.
Based on the new recommendations, lipid monitoring guidelines suggest a screening lipid profile at diabetes diagnosis, at an initial medical evaluation, and/or at age 40 years, and periodically thereafter.