June 12, 2014
PCP-ordered hep C tests now covered by Medicare
Exposure to hepatitis C may develop into chronic infection and liver cirrhosis.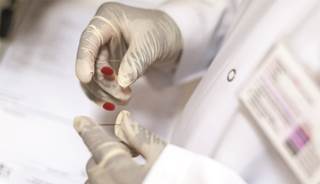 PCPs-ordered hepatitis C screenings now covered by Medicare
HealthDay News – Medicare will cover primary-care provider-ordered hepatitis C virus testing for adults, according to a statement released by the Centers for Medicare and Medicaid Services (CMS).
"About 80% of people exposed to HCV develop chronic infection and of these, three to 11% will develop liver cirrhosis within 20 years," the agency wrote in a decision memo.
The tests must be ordered by a primary-care clinician in order to be covered. Patients born between 1945 and 1965 are eligible for a single screening. High-risk patients are eligible to receive repeat screenings. CMS defines high-risk as:
Patients with a current or past history of illicit injection drug use
Patients who have a history of receiving blood transfusions prior to 1992
Patients who have a continued illicit injection drug use since the prior negative screening test
"Screening for HCV infection could identify persons at earlier stages of disease, before they develop serious or irreversible liver damage, and lead to treatments to improve clinical outcomes or reduce transmission risk," wrote CMS. "Up to three quarters of HCV-infected persons are unaware of their status."