April 06, 2015
Three-quarters of kids with ADHD take medication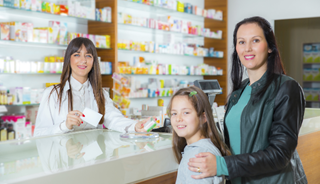 Three-quarters of kids with ADHD take medication
HealthDay News — Most children with special health care needs with current attention-deficit/hyperactivity disorder receive medication treatment or behavioral therapy, according to a study published in The Journal of Pediatrics.
To describe the patient-reported prevalence of treatments for attention deficit/hyperactivity disorder (ADHD) among a national sample of children with special health care needs, Susanna N. Visser, DrPH, of the U.S. Centers for Disease Control and Prevention in Atlanta, and colleagues analyzed parent-reported data from the 2009 to 2010 National Survey of Children with Special Health Care Needs.
Of the patients with current ADHD, 74.0% received treatment in the past week, 44.0% had received behavioral therapy in the past year, and 10.2% had used dietary supplements for ADHD in the past year, observed the investigators. Overall, 30.7% received both past-week medication and past-year behavioral therapy, while 12.7% received neither.
For preschool-aged CSHCN with ADHD, 25.4% received medication treatment alone, 31.9% received behavioral therapy alone, 21.2% received both, and 21.4% received neither treatment. The most common medication class (84.8%) was central nervous system stimulants, followed by the selective norepinephrine reuptake inhibitor atomoxetine (8.4%).
"These estimates provide a benchmark of clinical practice for the period directly preceding issuance of the American Academy of Pediatrics' 2011 ADHD guidelines," concluded the scientists.
References
Disclosures
One author disclosed financial ties to Nexstim Oy.