ALLERGY & IMMUNOLOGY INFORMATION CENTER
News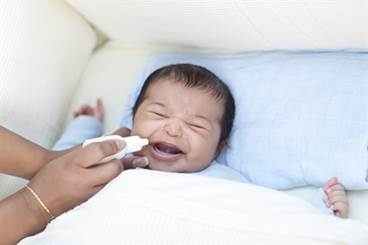 Some allergic diseases associated with acid-suppressive, antibiotic intake in infants younger than 6 months old include food allergies, anaphylaxis, asthma, and allergic rhinitis.
Maternal diet may be correlated with certain autoimmune-associated diseases in offspring.
TDF did not reduce mother-to-child HBV transmission in mothers taking hepatitis B Ig and HBV vaccine.
Features

NIH's National Institute of Allergy and Infectious Diseases is researching ways to develop a universal influenza vaccine against multiple strains.

A child deals with the consequences of a lesser vaccine, because a medical practice did not update its immunization policies.
Slideshows

Clinicians must maintain a high degree of suspicion for nonallergic rhinitis to ensure a proper diagnosis and should not rule ...