COPD Information Center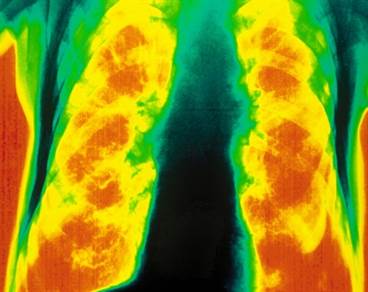 Strong dose-response relationship seen in never-smokers aged 50 and older.

Elderly, those living 10 miles from facility, those with lower SES less likely to receive pulmonary rehab.

The most common error related to the use of metered dose inhalers was the failure to attach the inhaler to a spacer.

For patients with chronic obstructive pulmonary disease and comorbid posttraumatic stress disorder, long-term benzodiazepine use is not associated with mortality, but there is an association for short-term benzodiazepine use.

No difference in exacerbations with indacaterol/glycopyrronium for non-frequently exacerbating COPD.

Serologically assessed collagen remodeling plays a key role in the severity of COPD, as determined by airflow limitation and dyspnea, as well as in disease outcomes.

The use of formal palliative care services among patients with chronic obstructive pulmonary disease increased by 1% per year, going from 5.3% in 2004 to 14.3% in 2014.

A 55-year-old man with chronic obstructive pulmonary disease reports having some mild chest pain.

Researchers examined real-world characteristics of patients receiving albuterol multidose dry powder inhaler or short-acting β2 agonists with short-acting β2 agonists for asthma and chronic obstructive pulmonary disease.

Use of long-acting bronchodilators is linked to cardiovascular risks in patients with COPD.