July 14, 2009
Exacerbation of asymptomatic flat facial lesions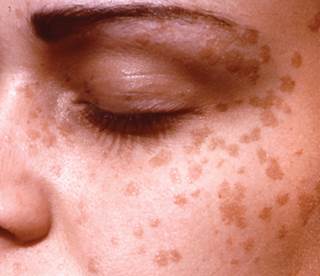 Exacerbation of asymptomatic flat facial lesions
A 22-year-old woman presented with a four-month history of numerous slightly elevated, smooth bumps on her face. Although the papules were asymptomatic, they had spread over the past two months. The patient had used a vitamin C lotion and a three-step acne therapy containing benzoyl peroxide (Proactiv Solution) without success. She also had tried removing the lesions with a Buf-Puf facial sponge. Although she assumed they were benign, she complained that they were becoming more difficult to conceal with makeup.
What is your diagnosis?
For the answer, click "NEXT"