July 08, 2009
Intractable bilateral leg swelling and recurrent infections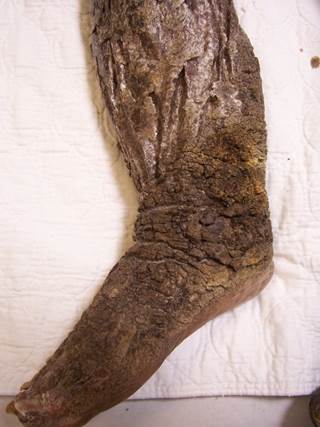 Intractable bilateral leg swelling and recurrent infections
A 55-year-old black man presented with a one-year history of progressive bilateral swelling and recurrent infections of the lower extremities. Maggots were observed in the skin crevices. On examination, the patient had profound hyperpigmented nonpitting woody edema with diffuse lichenification and cobblestonelike pebbly hyperkeratotic papules, nodules, and verrucous malodorous plaques, extending to the dorsal toes (Stemmer's sign). Severe pachyonychia and onychogryphosis were present.
What is your diagnosis?
For the answer, click "NEXT"