December 08, 2016
ADA releases guidelines for psychosocial care for diabetes patients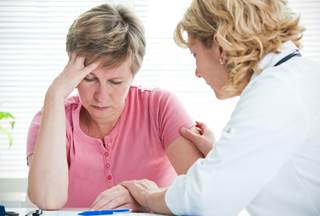 The position statement provides recommendations for psychosocial assessment and care of individuals with diabetes.
The American Diabetes Association has released a position statement to provide diabetes care providers with guidelines for psychosocial assessment and care of patients with diabetes.
The position statement focuses on the most common psychosocial factors, including environmental, social, behavioral, and emotional factors, that affect individuals with diabetes. The researchers note that providers should consider the context of the person with diabetes when practicing psychosocial care. The recommendations are based on common clinical models, expert consensus, and tested interventions that take into account available resources, practice patterns, and practitioner burden.
A summary of the guidelines is as follows:
General considerations in psychosocial care
Psychosocial care should be provided to all individuals with diabetes, with the goals of optimizing health outcomes and health-related quality of life.Grade A
Providers should assess symptoms of diabetes distress, depression, anxiety, and disordered eating and of cognitive capacities using patient-appropriate standardized tools at the initial visit, at periodic intervals, and when there is a change in disease, treatment, or life circumstance. Grade B
Monitor patient performance of self-management behaviors and psychosocial factors that could affect the patient's self-management. Grade E
Consider the assessment of life circumstances that affect physical and psychological health outcomes and their incorporation into intervention strategies. Grade E
Providers should address psychosocial problems upon identification. If an intervention cannot be initiated during the visit when the problem is identified, then a follow-up visit or referral to a behavioral healthcare provider should be scheduled. Grade E
Psychosocial issues affecting diabetes self-management
Individuals with diabetes should be evaluated and receive training until they attain competence in diabetes self-care skills and the use of technology at the time of diagnosis, annually, and if transitions in care occur. The diabetes care team should directly and regularly assess these self-management behaviors.Grade B
Providers should consider the burden of treatment and patient levels of confidence/self-efficacy for management behaviors and the level of social and family support when making treatment recommendations. Grade E
Diabetes distress
Providers should routinely monitor people with diabetes distress particularly when treatment targets are not met or at the onset of diabetes complications. Grade B