July 23, 2017
Earlier menopause may increase risk of type 2 diabetes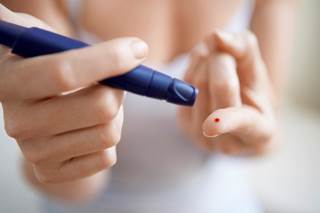 Women who experienced premature menopause before age 40 were 3.7 times more likely to develop diabetes.
(HealthDay News) — The earlier a woman begins menopause, the greater her risk of developing type 2 diabetes, according to a study published in Diabetologia.
Taulant Muka, PhD, of the Erasmus University Medical Center in Rotterdam, Netherlands, and colleagues followed 3,639 women, ages 45 and older, for a median of 9.2 years. The authors examined their medical records and answers to questionnaires. During that time, 348 developed incident type 2 diabetes.
The researchers found that women who experienced premature menopause (before age 40) were 3.7 times more likely to develop diabetes. Those who experienced early menopause (between 40 and 44) were 2.4 times more likely to develop the condition. Menopause at ages 45 to 55 was linked to 60% higher odds for diabetes compared to menopause at later ages.
"Early onset of natural menopause is an independent marker of type 2 diabetes risk in postmenopausal women," the authors write. "Future studies are needed to examine the mechanisms behind this association and explore whether the timing of natural menopause can add value to diabetes prediction and prevention."
Reference
Muka T, Asllanaj E, Avazverdi N, et al. Age at natural menopause and risk of type 2 diabetes: a prospective cohort study. Diabetologia. 2017 Jul 18. doi:10.1007/s00125-017-4346-8