November 13, 2014
Breaking the silence about congenital cytomegalovirus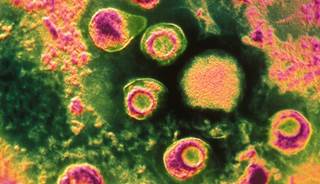 Congenital CMV is a very common cause of birth defects.

Each month, The Clinical Advisor makes one new clinical feature available ahead of print. Don't forget to take the poll. The results will be published in the next month's issue.
The prevalence of cytomegalovirus (CMV) infection in human hosts has been well-documented for many decades, as has the virus's disastrous effects on the developing fetus.
The burden of congenital CMV (cCMV) has been growing steadily for more than a century, with one of its first documented observations made by Philadelphia pathologists performing an autopsy on a stillborn infant in 1910.1 This virulent infection has become the leading cause of birth defects, developmental delay, and disability in U.S. children,2 as well as the leading infectious cause of hearing loss. 3
Despite the prevalence of cCMV and the severity of its effects, public awareness regarding this infection is quite low: Less than 15% of women have any knowledge of this disease.3 Because nurse practitioners, physician assistants, and other primary-care providers are generally the first line for medical care, it is imperative that these clinicians be knowledgeable about cCMV in order to educate patients, particularly those who are pregnant or who are planning to have children.

With no effective vaccine, cure, or treatment for cCMV, prevention is crucial.3 It also is important to remember that most affected children are born asymptomatic but can experience symptom manifestations as they continue to grow, and close follow-up is warranted. 4