Features
Allergy and Immunology Information Center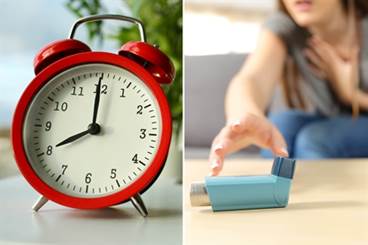 Clinicians are gaining a better understanding of how asthma and allergies are regulated by the circadian clock, which will help patients better alleviate their symptoms.
Gastroenterology Information Center

Low vitamin D levels have been linked to multiple diseases including some cancers, neurologic disorders, decrease in bone density, and cognitive decline in the elderly, and research suggests that a possible inflammatory response in the gut when vitamin D levels are low may cause irritable bowel syndrome.
Case Files

A previously healthy 4-month-old infant presents with weak cry, inability to feed, and having the appearance of a "floppy rag doll."
Case Files

A 30-year-old woman who is 6 weeks pregnant calls into the after-hours Ob/Gyn line over the weekend with reported spotting.
Features

As infection may also lead to worsening symptoms in patients with myasthenia gravis, clinicians must balance prompt and adequate treatment of infection with the risk that some antibiotics can aggravate the condition.
Rheumatology Information Center

Many components of diet have been implicated as possible risk factors for RA, with varying degrees of evidence.
Smoking & Tobacco Information Center

The concept of thirdhand smoke was originally introduced in 1953, when rodent studies first demonstrated the carcinogenic effects of the residue from tobacco smoke.
Diabetes Resource Center

Type 1 diabetes predisposes children and adults to autoimmune diseases, which can impair glucose metabolism and interfere with insulin therapy.
Pulmonology Information Center

Bronchoscopic lung volume reduction with valve replacement shows the most promise for improving lung function, exercise tolerance, and quality of life in patients with advanced emphysema.
Gastroenterology Information Center

Recent research points to an association between the gut microbiome composition and various types of immune-mediated inflammatory arthritides.