Fibromyalgia Information Center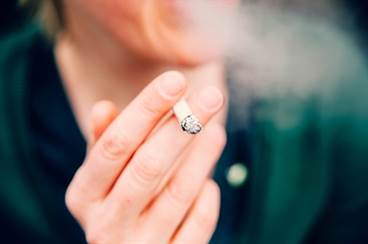 In adjusted analysis, smoking tied to worse symptom severity, sleep problems, anxiety, depression.
News

In a randomized control trial, researchers found that internet-delivered exposure therapy was more cost-effective for patients with fibromyalgia than a waitlist control, which did not involve any treatment during the experimental phase of the study.
News

Patients with migraine may exhibit higher prevalence of restless leg syndrome, fibromyalgia, and depressive symptoms compared with individuals not experiencing migraines.
News

Tai chi interventions may be more effective at treating fibromyalgia than aerobic exercise.
Healthday

No difference was recorded between patients treated with lidocaine plus amitriptyline versus patients treated with acetaminophen and tramadol.
Feature

The benefits of CranioSacral Therapy may not outweigh the intensive training and medical costs associated with the treatment.
Feature

Due to the limited amount of high-quality human studies, craniosacral therapy should not be suggested as a first-line treatment.
News
Spatial extent of pain, pain aftersensation and negative mood were better predictors of pain variance than measures of poor sleep.
Blog Post
Patients with sleep abnormalities are three- to five- times more likely to develop chronic pain from fibromyalgia, research shows.
News
Although Fibromyalgia is one of the most prevalent chronic pain diagnoses in the United States, no single laboratory or physical exam will help clinicians identify the disorder, a speaker told audiences at the American Academy of Nurse Practitioners 26th Annual NP meeting.