April 07, 2016
Greater gluten intake before age 2 may increase risk of celiac disease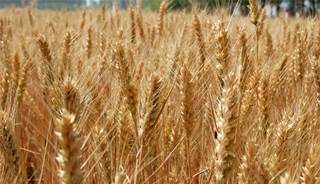 High gluten intake during the first 2 years of life was associated with an increased risk of celiac disease during childhood.
Increased consumption of gluten increases the risk of celiac disease at least twofold in genetically susceptible children until age 2 years, according to research published in the March 2016 issue of Clinical Gastroenterology and Hepatology. 

Senior author Daniel Agardh, MD, PhD, and colleagues studied 146 cases of Swedish children at genetic risk for celiac disease in 436 case-control pairs matched for sex, birth year, and human leukocyte antigen (HLA) genotype. There was no difference in duration of breastfeeding (median, 32 weeks) and age at first introduction to gluten (median, 22 weeks) between cases and controls who tested negative for tissue transglutaminase (tTGA) autoantibodies. Patients positive for tTGA reported a larger intake of gluten before seroconversion than did controls. 

"In this nested case-control study, we showed that a high overall intake of gluten during the first 2 years of life, and in particular at 12 months of age, was associated with an increased risk for celiac disease during childhood," the authors wrote. "More importantly, this association did not differ between children at very high or increased genetic risk for the disease; a high quantity of gluten still was associated with celiac disease in children with no, 1, or 2 copies of the major celiac disease risk HLA-DR3-DQ2 haplotype. These findings may contribute to a better understanding of why some, but not all, children at genetic risk develop celiac disease."