Heart Failure Information Center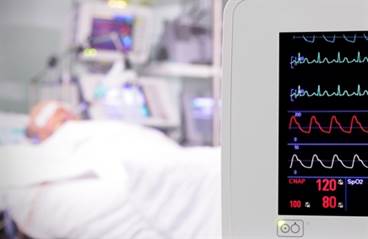 Approximately 50% of deaths in people with type 2 diabetes worldwide, and approximately two-thirds of deaths in people with type 2 diabetes in the US are caused by cardiovascular disease.
News

The use of both NSAID and aspirin was positively associated with incident HF in adults with no prior history of CVD.
MPR Drug News

The authors searched for randomized placebo-controlled trials (December 1, 2008 to November 24, 2017) involving 3 pharmacologic classes of antidiabetic medications to compare the effects of these agents on the risk of hospitalization for HF in T2DM patients.
Healthday

Program for heart failure management and implementation of clinical practice guidelines.
Healthday

Respiratory polygraphy can accurately diagnose sleep apnea in patients hospitalized with heart failure.
News

A literature review revealed that the use of care navigators in conjunction with follow-up telephone calls from nursing staff improved transition of care and readmission rates in patients with congestive heart failure.
Healthday

Vivio can accurately detect cardiac dysfunction in anthracycline-exposed childhood cancer survivors
News

Racial differences persist in statin use among adults, specifically African American adults, who are less likely to be treated with any statin or guideline-recommended statin intensity compared with white adults.
Healthday

Risk-standardized mortality rates vary considerably across Veterans Affairs Medical Centers
News

Among current drinkers without previous diagnosis of cardiovascular disease, the threshold for lowest risk of all-cause mortality is about 100 g of alcohol consumed per week.