June 24, 2015
Ribavirin-free HCV combo treatment achieves SVR12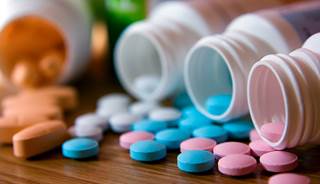 The combination therapy consisted of ombitasvir/paritaprevir/ritonavir plus dasabuvir without ribavirin.
Adult patients with genotype 1b chronic hepatitis C virus infection and compensated liver cirrhosis achieved sustained virologic response with a combination therapy consisting of ombitasvir/paritaprevir/ritonavir (Viekirax) plus dasabuvir (Exviera) without ribavirin.
TURQUOISE-III was a multi-center, open-label study designed to evaluate the safety and efficacy of 12 weeks of the combination treatment in adult patients (n=60) with genotype 1b (GT1b) chronic hepatitis C virus (HCV) infection and compensated liver cirrhosis.
The study assessed outcomes in patients who were treatment-naïve or treatment-experienced (failed previous therapy with pegylated interferon and ribavirin). The primary endpoint was the rate of sustained virologic response 12 weeks after treatment (SVR12).
Findings indicated that 100% (n=60/60) of adult patients with GT1b chronic HCV and compensated liver cirrhosis achieved SVR12.