May 07, 2015
Increased HBV interventions necessary to reduce transmission
the Clinical Advisor take:
In order to reduce the rate of hepatitis B virus (HBV) transmission, current standards of treatment and prevention must be increased, according to data presented at the International Liver Congress 2015.
The researchers estimate that improving current programs could reduce the number of new HBV infections by 90% and reduce mortality levels by 65% by 2030. This translates to a prevention of 13 million deaths worldwide, including 6 million from cancer.
The researchers used a mathematical model of the global HBV epidemic that included data on epidemiology, vaccination coverage, treatment, regional demographics, and the natural history of the virus. They used this data to predict the incidence of new chronic infections, prevalence, and HBV-related mortality with and without increased intervention tactics.
Infant vaccination programs have significantly reduced the number of new HBV cases globally. However, the study predicts that without further intervention, the rate of people infected with the virus will remain at its current level for the next 40-50 years. They predict that without increased efforts, 20 million people will die from the virus by 2030.
By strengthening programs and protocols that are already in place, the researchers believe the number of HBV cases and HBV-related deaths can be drastically reduced. Eventually, they hope that these efforts could eliminate new HBV cases completely.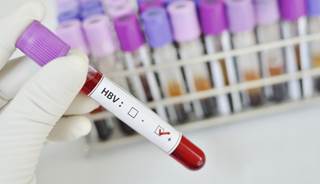 Increasing hepatitis B prevention could significantly reduce global mortality.
Results revealed today at The International Liver Congress™ 2015 demonstrate current treatment and prevention programmes need to be scaled up in order to make elimination of hepatitis B virus (HBV) possible.
The study conducted by Imperial College Scientists, highlights that if existing interventions, such as infant hepatitis B vaccination and treatment programmes, were scaled up, the number of new chronic HBV infections could be reduced by 90% and mortality levels could be reduced by 65% by 2030. Globally, this would mean 13 million deaths could be prevented, including 6 million cancer cases.
Next Article in Hepatology Information Center