December 15, 2014
Hepatitis C does not cause mental impairment in HIV patients
the Clinical Advisor take:
New research has ruled out the hepatitis C virus as the cause of impaired mental function experienced by many aging HIV patients, according to a press release from Washington University in St. Louis.
Patients with HIV and hepatitis C performed just as well as those without hepatitis C in a neuropsychological exam, reported David Clifford, MD, of Washington University School of Medicine in St. Louis, and colleagues.
The researchers looked at 1,582 HIV patients, 408 of whom also had hepatitis C. Each patient received a detailed neuropsychological exam, where they were tested for their ability to express themselves, make decisions, learn and retain new information using multiple types of memory, move the body, and control muscles.
The participants in the hepatitis C group performed just as well as the control group in all seven tested domains of mental function. The researchers noted that this was particularly noteworthy since those in the hepatitis C group tended to be older, less educated, and had lower scores on tests of reading, comprehension, spelling, and math.
Because these results suggest that hepatitis C does not cause mental decline, the researchers are investigating other potential causes. They plan to focus on the immune responses that HIV triggers in the brain and bowel during early stages of infection. The researchers hypothesize that these early responses lead to chronic inflammation that adversely affects the brain.
The research was conducted as a part of the CNS HIV Anti-retroviral Therapy Effects (CHARTER) study.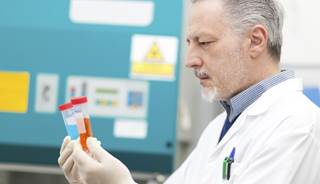 Hepatitis C is not the cause of mental impairment in HIV patients.
Advances in treatment for human immunodeficiency virus (HIV) have made it possible for people with HIV to survive much longer. As they age, however, many experience impaired thinking, memory loss, mood swings and other evidence of impaired mental function.
To stop these changes, scientists have to learn what is causing them. One possibility researchers are considering is that long-term infections with other pathogens, common in HIV-positive patients, are affecting the brain. But a new study has eliminated one of their prime suspects: the hepatitis C virus, which infects about one in every three HIV-positive patients in the United States.
Next Article in Hepatology Information Center